This easy recipe for soft polenta with sweet tomato sauce is the perfect soft comfort food for when you want a gentle supper after a long day. Warm, wonderful and soothing with gentle flavors.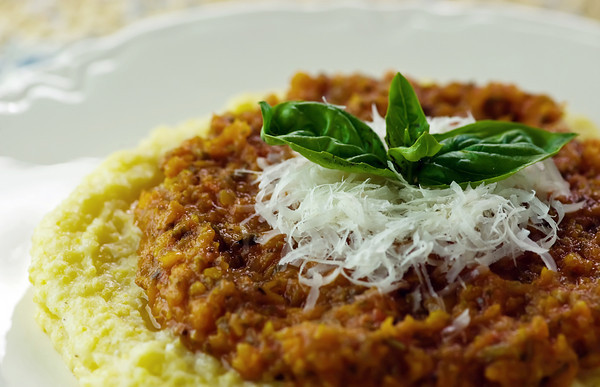 So, there are comfort foods, and then there are Comfort Foods.  Regular comfort foods are things like pastina with eggs, which will make you feel better as soon as you take the first bite, especially if you eat it out of a Peter Rabbit bowl.
However, there are days when just about everything seems upside down, and those are the days that call for Comfort Food with capital letters.  And soft, creamy polenta with a gently sweet tomato sauce is Comfort Food with capital letters.
Now, while even if you aren't in the midst of a day that calls for Comfort Food (and I hope you aren't), it's worth working yourself up into even a slightly bad mood just to have a reason to make this perfect, perfect supper.  Even a rainy day will do in a pinch…that's reason enough in my book.
I was recently in London and I woke up one morning, looked out the window and saw this…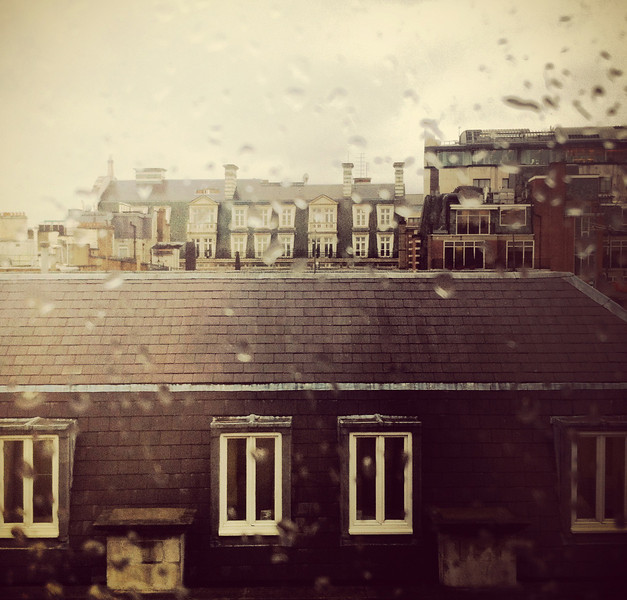 Comfort Food weather. (I was an ocean away from my polenta fixings, so I had to settle for some English breakfast tea and a poached egg, but you get my drift,)
Anyway, when the going gets rough, I turn to this recipe, which calls for cooking up a bowl of warm buttery polenta, and then ladling on some sauce that is made with tomatoes that have been slowly cooked with carrots and onions and celery and basil until they are tender and perfect.  Top off the sauce with some freshly grated parmesan, a sprig of basil, and there you have it.  Instant feel-better supper.  So the next time you feel like this…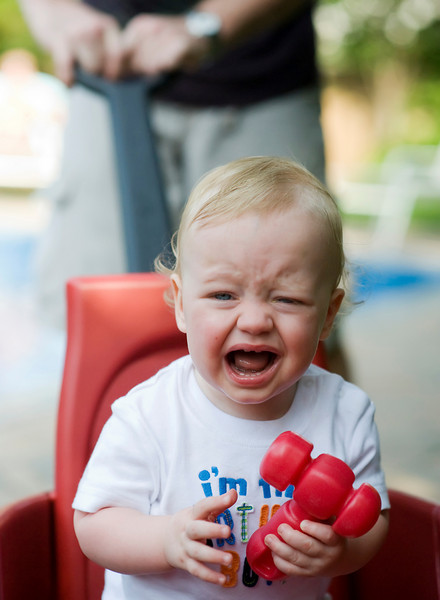 Make yourself up a batch of polenta with sweet sauce.  It's guaranteed to to turn your day around until you feel like this…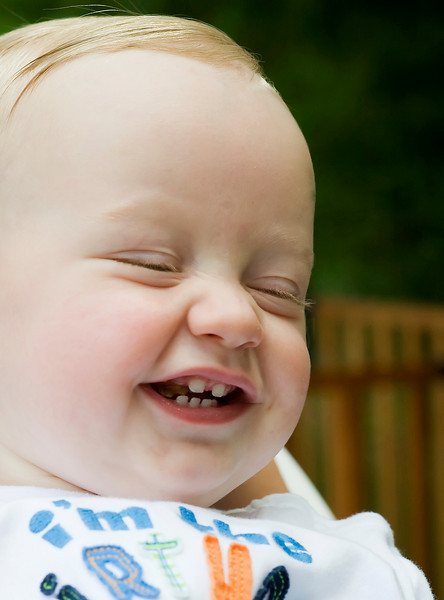 Here's the recipe!
Print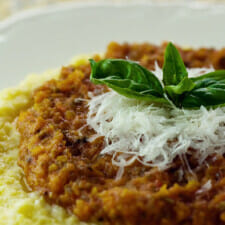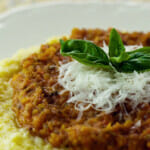 Soft Polenta with Sweet Tomato Sauce
---
Author:

Prep Time:

10 minutes

Cook Time:

1 hour

Total Time:

1 hour 10 minutes

Yield:

4

servings

1

x
Category:

Dinner

Method:

Stovetop

Cuisine:

Italian
Description
This easy recipe for soft polenta with sweet tomato sauce is the perfect soft comfort food for when you want a gentle supper after a long day.
---
Ingredients
Polenta
3 3/4

 cups water

2 teaspoons

salt

1 1/4 cups

cornmeal

1 1/2 tablespoons

butter

1/8 cup

heavy cream

1/2 cup

freshly grated parmesan cheese, plus more for garnish
Sweet Tomato Sauce
1/4 cup

olive oil

2

28 ounce cans peeled plum tomatoes, drained

1

medium sweet onion, peeled and sliced

1

celery stalk, sliced into

1

inch pieces

1

medium carrot, peeled and sliced into thin pieces

1/4 cup

fresh parsley, chopped

1/2 cup

fresh basil leaves, roughly chopped

1 tablespoon

butter
Salt and pepper to taste
Basil sprigs for garnish
---
Instructions
To Make The Polenta
Bring the water to a boil in a medium pot. Add salt and reduce the heat to medium low.
Add the cornmeal to the simmering water in slow steady stream, whisking constantly.
Simmer, stirring now and then, until polenta is soft and cooked through, about 30 minutes.
Stir in butter and cream. Taste and add more salt as needed.
To Make The Sauce
Heat the oil in a large saucepan over medium heat. Add the tomatoes, onion, celery, carrots, parsley and basil and stir.
Reduce the heat to medium-low, cover pan leaving the lid just a little bit off the pan and cook for an hour, stirring every now and then. If the mixture looks like it is getting too dry, add 1/4 to 1/2 cup of water.
When the veggies are soft, spoon them into a food processor and pulse them a few times, enough to break them down into a slightly chunky sauce.
Return them to the pot with a tablespoon of butter, turn the heat up to medium and simmer for a few minutes. Taste it and add salt as needed.
To Assemble
Stir the parmesan cheese into the polenta and divide it into individual bowls.
Make a well in the center of each bowl of polenta and ladle on a generous serving of sauce.
Sprinkle with grated parmesan and garnish with basil sprigs. Feel much better.