This easy, cheesy recipe for baked goat cheese with spring vegetables not only makes a great appetizer, it's also a yummy pasta mix-in!  If there are any leftovers, of course, so you might want to make extra!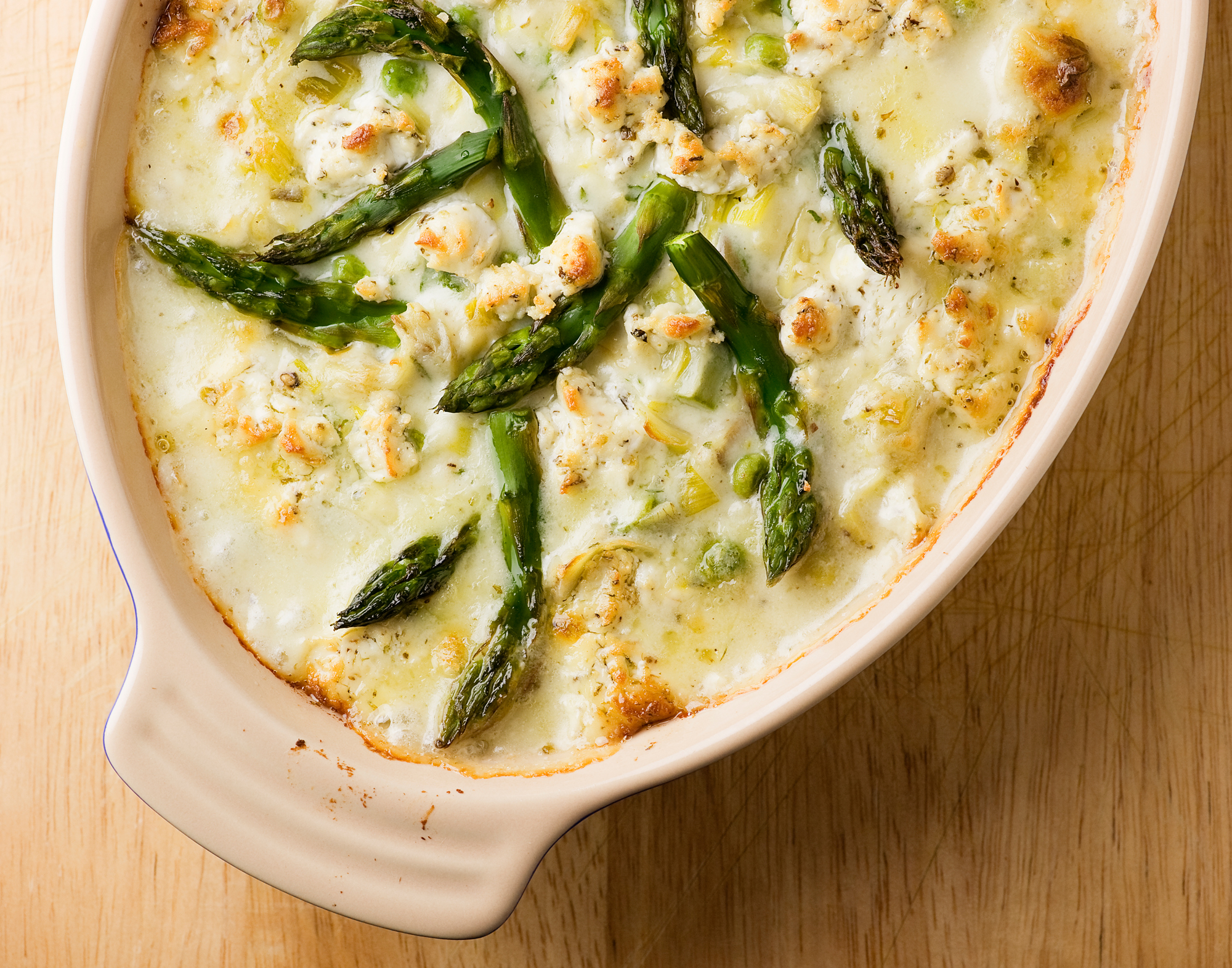 One of the great things about writing a recipe blog is that right out of the blue, wonderful people who also love bacon and wine and chocolate and cheese write you from out of the blue to ask you if you would like to try some of their bacon or wine or chocolate or cheese.
And one of the many things I have learned over the course of learning about cooking and photographing and blogging about food is that if someone offers to feed you something delicious, you say yes! Which is how I recently ended up with two boxes (two boxes!) of scrumptious, creamy, wonderful goat cheese.
Now, I am a sucker for goat cheese not only because goat cheese is one of the most delicious things on earth, but also because it comes from, well, goats.  And I've been lucky enough to get up close and personal with a few goats in my time and really…could you ever resist these faces?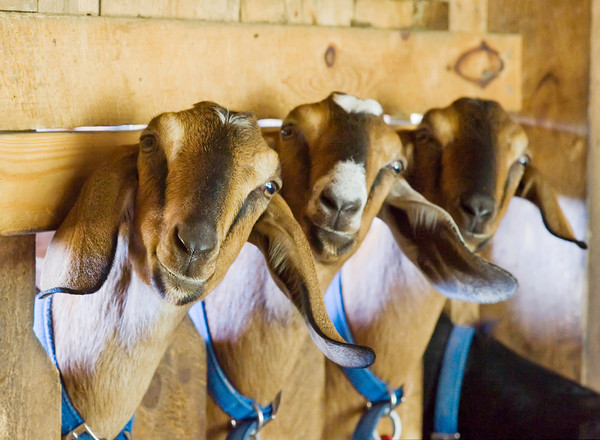 So back to my two boxes of goat cheese.  They were given to me by my friends at Montchevre Goat Cheese, and among other things, they sent me a whole bunch of these babies.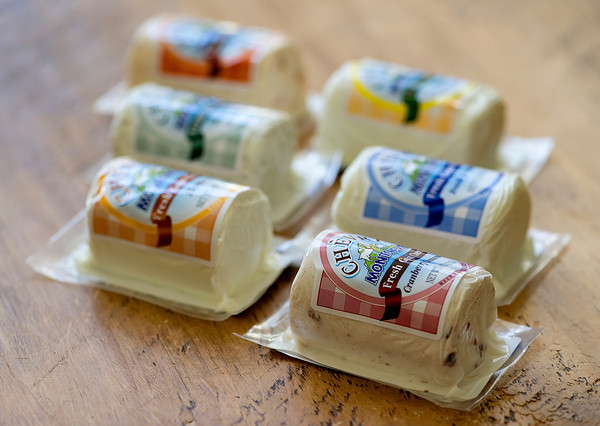 These are perfect little 4 ounce goat cheese logs that come in all sorts of flavors, including honey, and cranberry, and peppadew.  (I have no idea what a peppadew is, but I'll be finding out.)  And while these are perfect to just spread on a cracker and eat as is, I had bigger plans for the one that was just plain goat cheese.  And those plans involved some of this.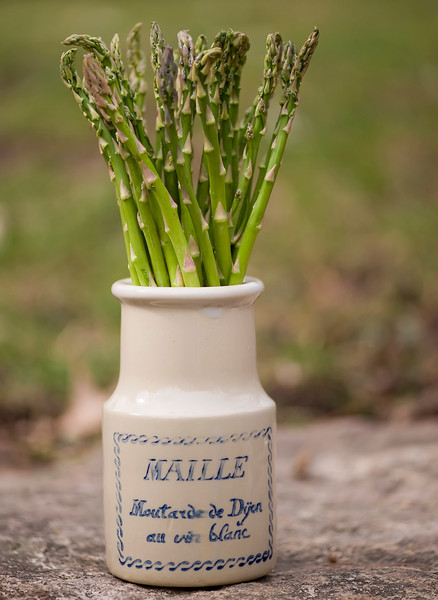 And some of these.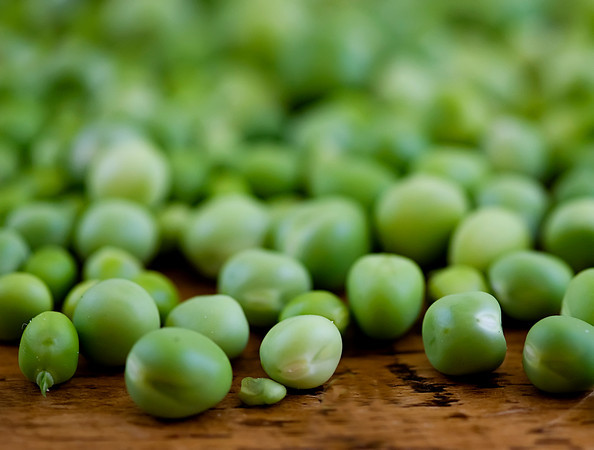 And one of these perfect babies.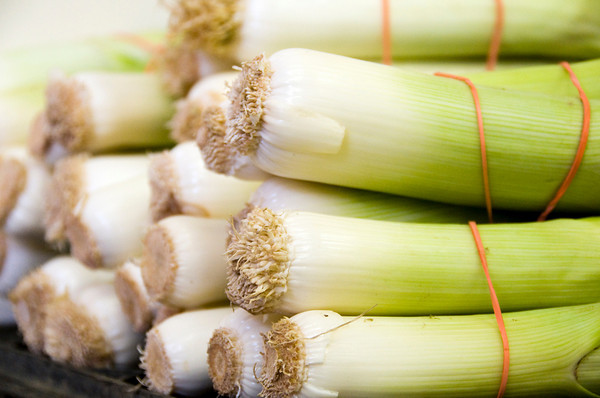 And as you might have figured out from the title, those plans were to take all these veggies and bake them up with cheddar cheese and goat cheese and a few other things to make a warm, creamy goat cheese dip.  It would make a terrific springtime party dip, of course, but the Southern husband and I got ourselves a crusty roll of French bread and had it for supper one recent Tuesday night.  Warm creamy goat cheese, perfect tender spring vegetables…Tuesday night doesn't get much better.
Now if you'll excuse me, I need to go find out how THIS tastes.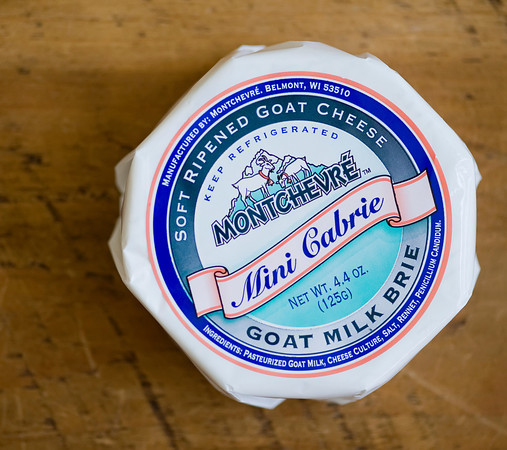 Thank goodness for goats!  The end.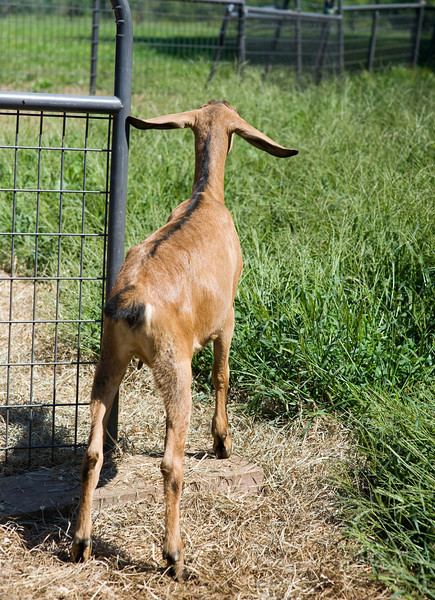 (Except for the recipe!)
Print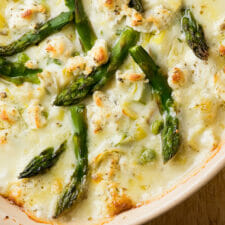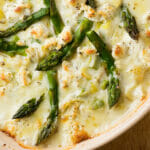 Baked Goat Cheese with Spring Vegetables
---
Author:

Prep Time:

15 minutes

Cook Time:

25 minutes

Total Time:

40 minutes

Yield: About

6

servings as an appetizer

1

x
Category:

Appetizer

Method:

Oven

Cuisine:

American
Description
This easy, cheesy recipe for baked goat cheese with spring vegetables not only makes a great appetizer, it's also a yummy pasta mix-in!
---
Ingredients
1 cup

asparagus, cut into

1

inch pieces

2 tablespoons

butter

1 cup

chopped leek (use white and light green section only)

2 tablespoons

flour

1 1/4 cups

whole milk

1 cup

grated cheddar cheese (I recommend Cabot)
Freshly ground pepper

1

package frozen artichoke hearts, thawed and coarsely chopped

1/2 cup

peas, (thawed if you are using frozen ones)

2 tablespoons

each chopped fresh parsley, chives and basil (and feel free to substitute any other fresh herbs that catch your fancy!)

1/2 teaspoon

lemon zest

4 ounces

crumbled goat cheese, divided in half
---
Instructions
Preheat oven to 400.
Cook the asparagus in boiling salted water for 2 minutes and drain. Let cool and separate out the tips.
Melt the butter over medium heat in a medium-sized saucepan. Add the leeks and cook until they are tender, about 6-7 minutes, stirring regularly. Stir in flour until the leeks are well coated, and then slowly pour in the milk, whisking constantly. Bring to a simmer and cook until the mixture is a bit thickened, about 5-10 minutes.
Remove from the heat and add the cheddar cheese. Stir until the cheese is melted, and then add a couple grindings of fresh pepper, all the veggies except for the asparagus tips, the herbs, the lemon zest and two ounces of the goat cheese and stir gently.
Pour the mixture into a  shallow baking dish. Arrange the asparagus tips on top, pushing them down slightly into the cheese mixture, and scatter the remaining goat cheese over the top.
Bake for 20 minutes or until golden in spots and bubbling. Let cool for about 5 minutes, and then serve with french bread, crackers or whatever you like. If you have any leftovers (ha!) they will be great reheated and tossed with pasta.