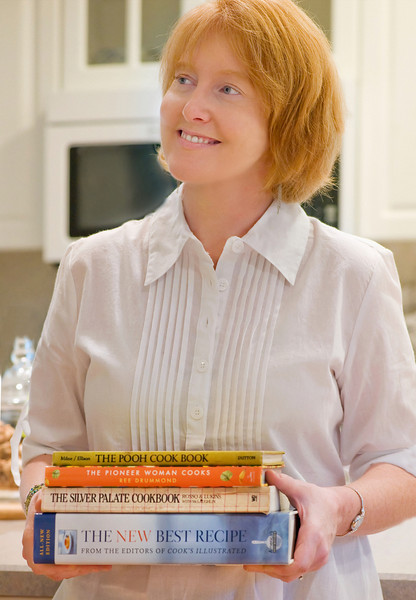 So, one of the questions I get a lot is what my favorite cookbook is. It's a question that requires a loooonnngggg involved answer, which is one of the reasons I was so delighted when Booklist magazine asked me if I would write an article on this very topic. It involved a long, soul-searching trip through my jam-packed kitchen bookcase, and an agonizing decision about which cookbooks to write about, but at the end of the day there were four favorites that ended up on the top of my my list.
The first was my very first cookbook, THE POOH COOK BOOK. It's out of print, but trust me when I say it is completely charming. Not especially practical, but adorable.  Next was THE SILVER PALATE COOKBOOK,which contains my favorite pasta recipe of all time, for which you need the following things: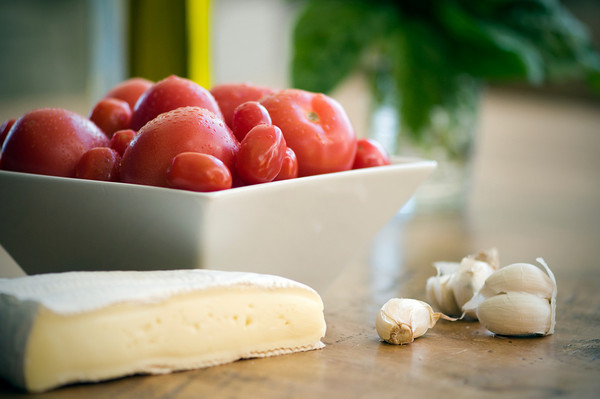 Pasta with Brie and Tomatoes. Make it as soon as you can!
Next is what I call my "desert island" cookbook…the one I would want if I was stranded on a desert island. This desert island contains a fully decked out kitchen and a great supermarket, just so you know. Anyway, that one is THE NEW BEST RECIPE from Cooks Illustrated, from which I have made this, over and over again…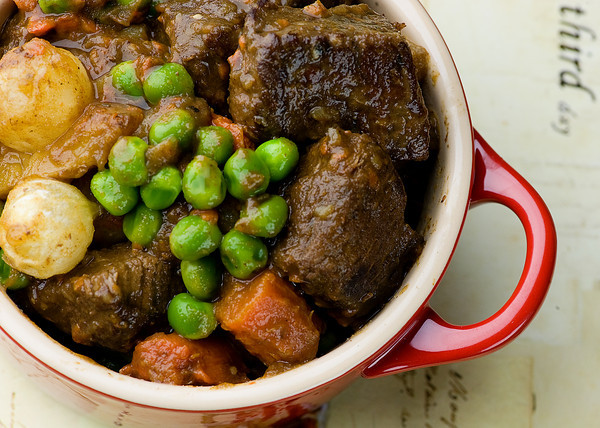 Cooks Illustrated's The Best Beef Stew.  Yes it is.
And last but not least, my new favorite, which is THE PIONEER WOMAN COOKS. This gem of a cookbook finally ended my lifelong search for a decent chicken fried steak recipe, and for that the Southern husband will be eternally grateful.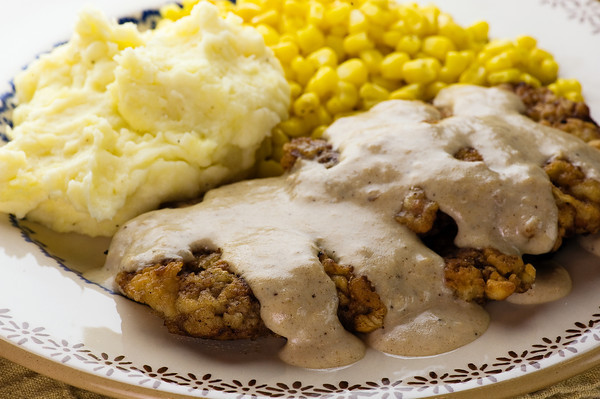 However, for me cookbooks are about SO much more than recipes, and that is why I am so grateful to the Booklist folks for giving me the chance to say my piece about them. If you would like to read about my life-long love affair with these amazing books, click the link below…
And in the meantime, I should let you know that I am already two recipes into the new FAT WITCH BAKERY COOKBOOK…and I think I am hooked again….so stay tuned to this channel!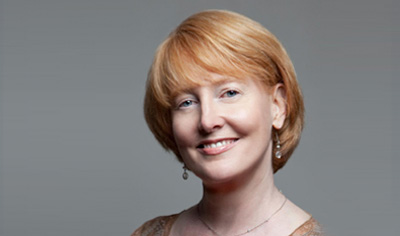 Hi there!  I'm Kate, and I'm a recipe writer, food photographer and devoted bacon lover.  I started Framed Cooks in 2009, and my mission is to create and share family-friendly recipes that make cooking both easy and fun…yes, I said FUN!  My kitchen is my happy place, and I want yours to be that place too.  And if you make this recipe, I would love you to tag @FramedCooks on Instagram so I can see the deliciousness!