Want to learn how to make grilled cheese sandwiches on the actual grill? It's easy, and it adds a whole new flavor to your favorite lunch!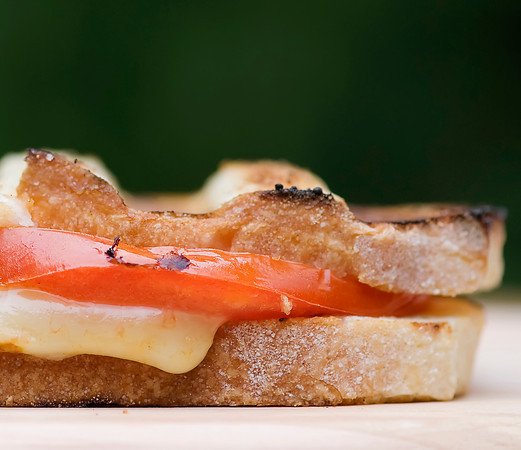 That sandwich up there is a grilled Harvarti cheese and tomato sandwich made on the outside grill. Not fried inside in a pan, not toasted in the oven….that sandwich can proudly call itself an honest to goodness GRILLED cheese sandwich.
I'm not sure why it never occurred to me before that grilled cheese sandwiches might taste pretty awesome when made on the actual grill, but I finally saw the light, and what a difference!
But I will get back to that sandwich later, because what I REALLY want to talk about is the cheese inside of it. Now, a few months ago I got a special delivery of this scrumptious goat cheese being made at a new cheese-making facility up in Manchester, Vermont.
It was not even being sold yet – I got a special sneak preview. And man, was it good.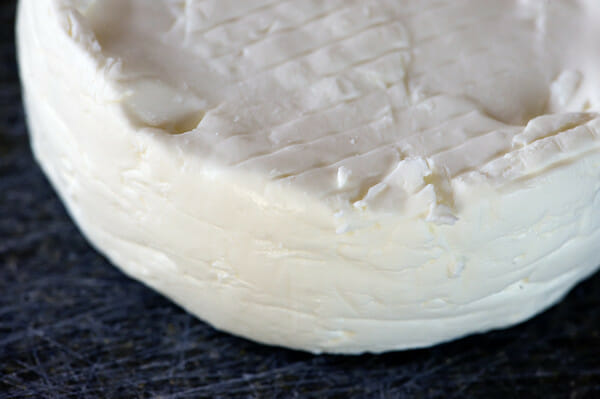 Smooth and creamy and perfect on everything from elaborate pasta dishes to plain old crackers.
I emailed this place to rave about it, and they invited me to come up and have a look at their operation the next time I was in Vermont…which is how I got the behind the scenes tour of the fabulous cheese-making area at the historic Hildene Lincoln Family residence.
Hildene has been around for ages and you can tour the beautiful historic home of Robert Todd Lincoln and walk through the gorgeous gardens, but their new cheesemaking facility is brand-new.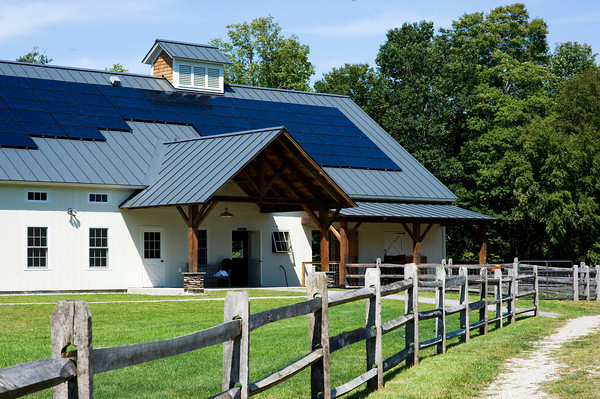 Our first stop was inside that beautiful building, which was clean as a whistle and full of these…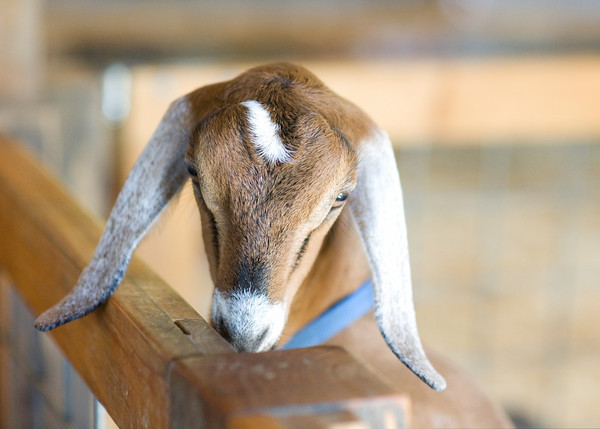 That, my friends, is a Nubian goat – floppy ears, brown eyes and totally adorable. And the source of the milk that makes the cheese.
The inside was big and airy with lots of room for the goats to relax and play, and the doors opened up onto big fenced areas on the grounds where they were roaming in and out.
Hi honeybunch! Want to come home with me?
I learned very quickly that the old line about goats being willing to eat anything was actually completely true. While I was taking that picture of the sweet little black and tan goat above, her buddy was eating the hem of my shorts. They will also apparently eat metal chains…

And Silly Bands.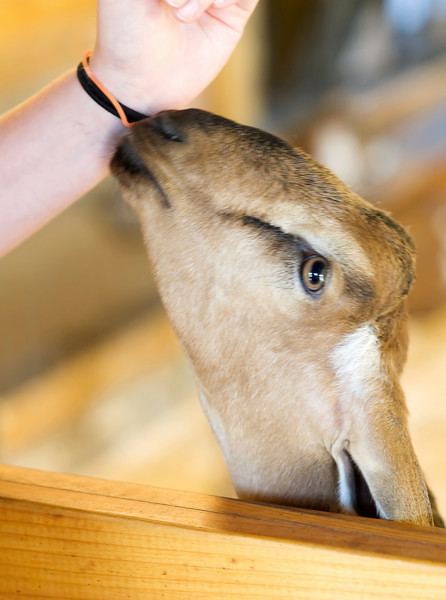 While I was making friends in the big building, the Southern husband took a look in this smaller barn across the path.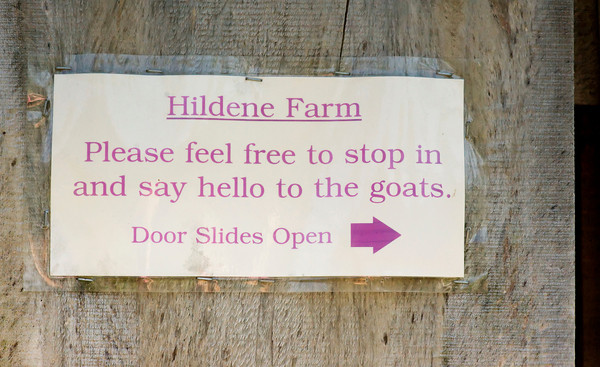 There is a series of openings in the back and side walls of this barn, just big enough for the goats to stick their cute little heads in from the outside. I'm guessing it has something to do with feeding them their dinner, because when we went inside, a whole bunch of them immediately popped their heads in the openings.
I swear that they were smiling at us.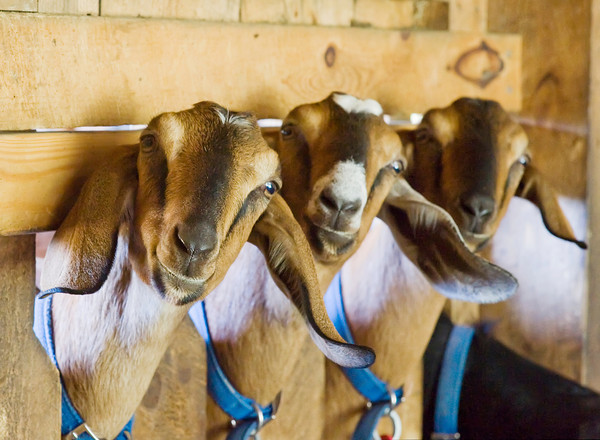 I loved their names, too. Cinnamon Bun the Goat.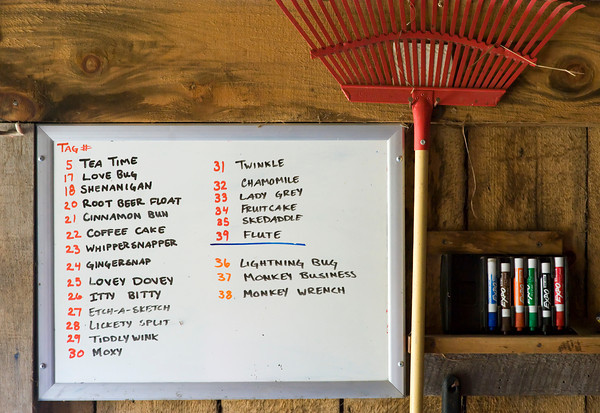 Back in the big building, we took a look at the cheese-making rooms, including this little piece of heaven where the finished cheese is just sitting here waiting for me.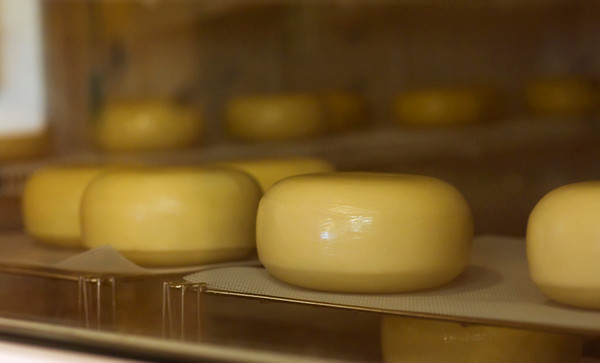 By the end, the Southern husband was pondering getting a goat farm of his own. I was still wondering if I could sneak Cinnamon Bun out in my camera bag.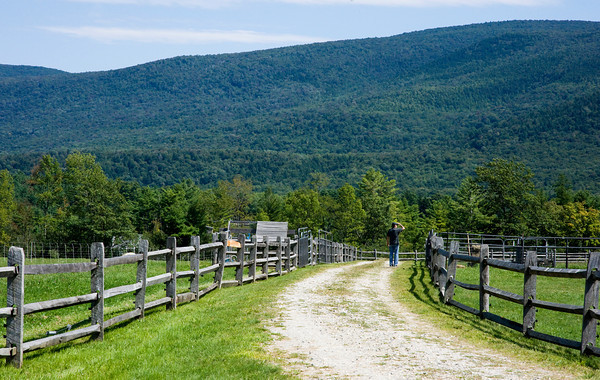 So next time you are in Southern Vermont, stop by beautiful Hildene– tour the house and the gardens, and make sure you stop by and say hello to the friendly goats.
And whatever you do, don't leave without picking up some of their AMAZING cheese.
The end. (Except for the recipe).
Print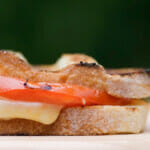 Grilled Cheese Sandwiches on the Actual Grill…and Hildene!
---
Author:

Prep Time:

5 minutes

Cook Time:

5 minutes

Total Time:

10 minutes

Yield:

1

sandwich

1

x
Category:

Dinner

Method:

Grill

Cuisine:

American
Description
Want to learn how to make grilled cheese sandwiches on the actual grill? It's easy, and it adds a whole new flavor to your favorite lunch!
---
Ingredients
2

slices bread – any substantial bread will do, but regular sandwich bread will be too soft

2 ounces

sliced havarti cheese
One thinly sliced tomato

1 tablespoon

olive oil
Fresh ground pepper
---
Instructions
Heat grill to medium. Assemble sandwiches by layering cheese, then tomato, then another layer of cheese.
Brush outside of bread with olive oil and grind pepper on top.
Place sandwich on grill and weight down with something heavy (a brick wrapped in foil, a heavy frying pan or one of those big cans of tomatoes will all work!)
Grill for 2-3 minutes on each side until bread is toasted and cheese is melted. Serve at once.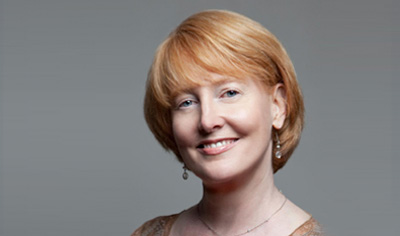 Hi there!  I'm Kate, and I'm a recipe writer, food photographer and devoted bacon lover.  I started Framed Cooks in 2009, and my mission is to create and share family-friendly recipes that make cooking both easy and fun…yes, I said FUN!  My kitchen is my happy place, and I want yours to be that place too.  And if you make this recipe, I would love you to tag @FramedCooks on Instagram so I can see the deliciousness!