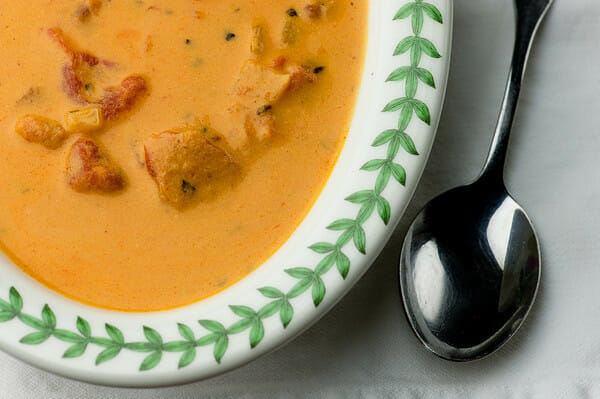 This soup is the single best way I know to use up that piece of blue cheese that you bought for something else but still have a little piece of. The Southern husband and I are currently trying to train ourselves to use up all of whatever ingredients we bring home…so if we bring home a half pound of Swiss cheese, for example, and we don't use it all up in the cheese fondue that we had the other night, we figure out what we can make next that calls for Swiss cheese. (You will hear more about our adventures in Swiss cheese in the days to come, assuming all goes well).
So after I made shrimp in gorgonzola sauce a little while ago, I still had a little hunk of the gorgonzola left. Just enough to make this scrumptious soup, which has chunks of chopped tomato in it and gets its creamy goodness not only from the gorgonzola but also from a little cream cheese and heavy cream and milk tossed in as well. I know…but if you are going to make homemade soup, you might as well go for the gusto, right?
The only TINY drawback to this recipe is that in order to use up the gorgonzola, I had to buy a largish container of tomato juice (another key ingredient) because apparently they do not sell smallish containers of tomato juice. So there it is in my fridge. Sitting there. Mocking me.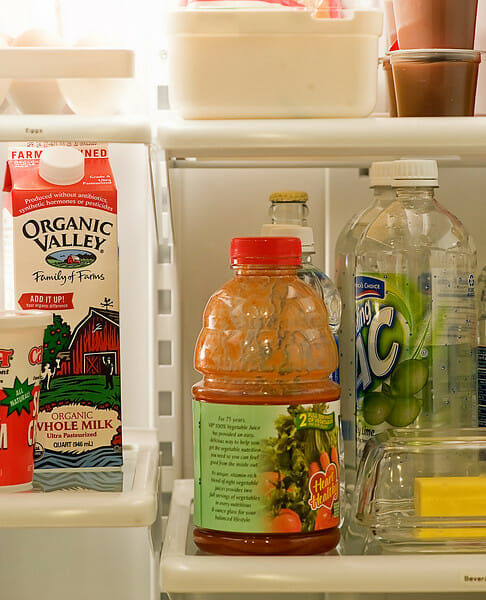 Anybody got any good recipes that call for tomato juice, or do I need to buy more gorgonzola and start the cycle anew?
TOMATO GORGONZOLA SOUP, adapted from Allrecipes
Print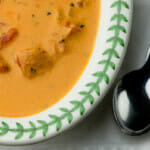 Tomato Gorgonzola Soup
---
Ingredients
1 tablespoon olive oil
2 minced cloves garlic
1/4 cup crumbled Gorgonzola cheese
4 ounces softened cream cheese
1/4 heavy cream
1/4 cup milk
1 14.5 ounce can diced tomatoes
1 1/2 cups tomato juice
2 teaspoons dried basil
1 teaspoon sugar
1/4 teaspoon fresh ground pepper
---
Instructions
Heat oil in medium pot over medium heat. Add garlic and stir for 2 minutes.
Add cheeses, cream and milk and heat until cheeses are melted and mixture is simmering
Stir in tomatoes with their liquid, tomato juice, basil, sugar and pepper to taste. Simmer for 15 minutes, stirring often, and serve.