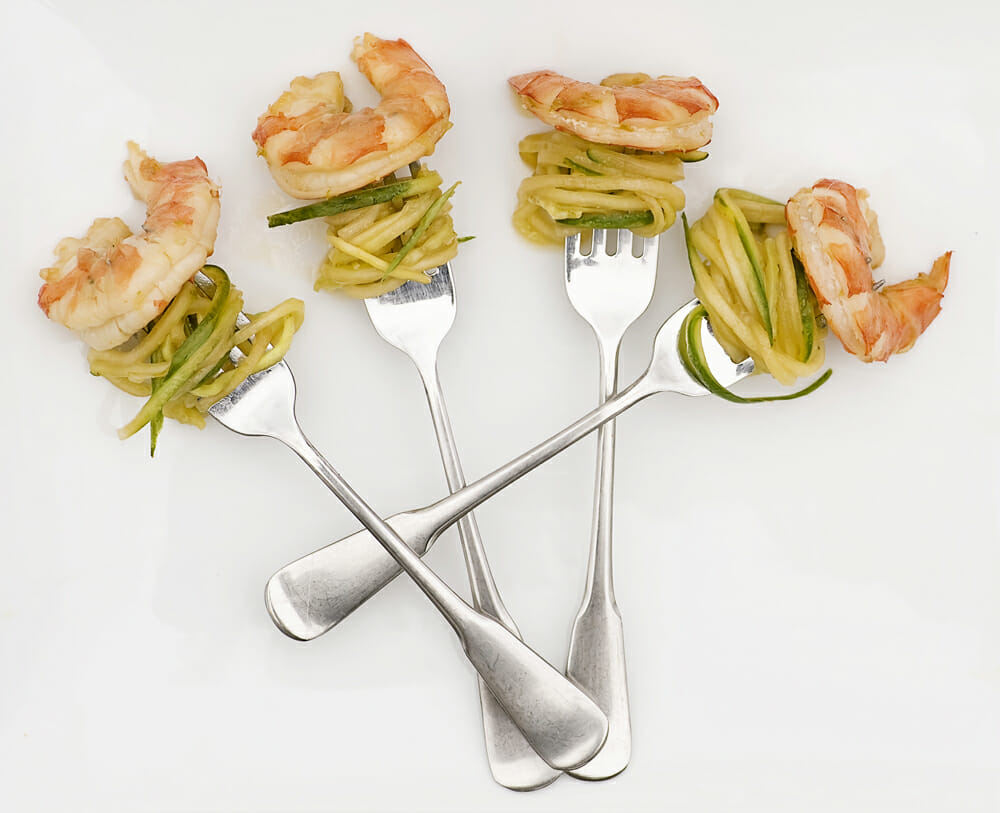 Marinated Shrimp with Cucumber Noodles
Ingredients
2 English cucumbers
3 tablespoons kosher salt
1 lemon, halved
1 pound large shrimp, peeled and deveined
3 tablespoons soy sauce
1 tablespoon sesame oil
1 tablespoon fresh lime zest
1 tablespoon fresh lime juice
1 teaspoons fresh grated ginger
1 minced garlic clove
1/4 teaspoon cayenne pepper
18 chilled forks
Directions
1. Slice cucumber into long noodles, using a mandoline and being Very Very Careful!!
2. Bring a large pot of water to a boil. Squeeze the juice from the lemon halves into the water and then drop in the lemons and add the salt. Add the shrimp and cook until firm, about 2 minutes. Remove from the water and set aside.
3. Combine soy sauce, oil, lime zest and juice, ginger, garlic and cayenne in a large bowl. Add shrimp and cucumber noodles, tossing to coat thoroughly. Refrigerate for at least 30 minutes.
4. Twirl a few cumber noodles on each chilled fork and spear a shrimp on the end. Serve immediately.
Marinated Shrimp with Cucumber Noodles, adapted from Taste of the South [3]