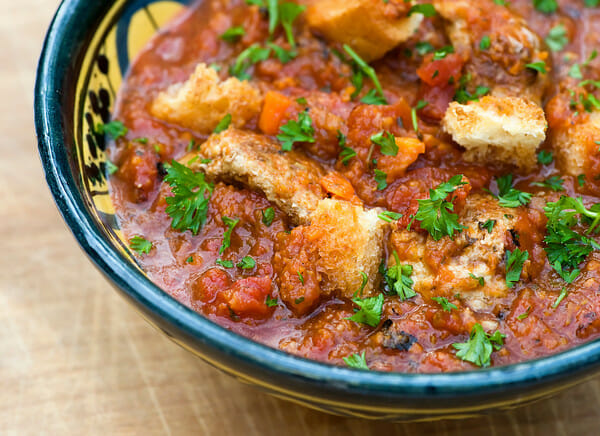 Happy New Year, everyone!  The holidays are at an end, the new year is upon us, and in my house that means one thing, food-wise.  We have been feasting on chocolate and cheese and bacon and roast beast and peppermint bark and our jeans are screaming for mercy.  And so for the first couple weeks of the new year the Southern husband and I get one thing and one thing only for dinner, and that is soup.
No cream soups either.  The goal is to be able to sit down without popping any buttons off of anyone's pants, especially mine.  And if we have to do it, YOU have to live through it with us, so prepare yourself for a parade of soup recipes this week.  I'll ease you into it with this scrumptious Italian meatball number.  Yes, there are meatballs.  Yes, there are croutons.  But it's all about moderation, and if you can manage to ladle yourself out a modest amount of meatballs and croutons and go heavier on the delicious tomato broth and veggies, you are well on your way to fitting back into your Levis.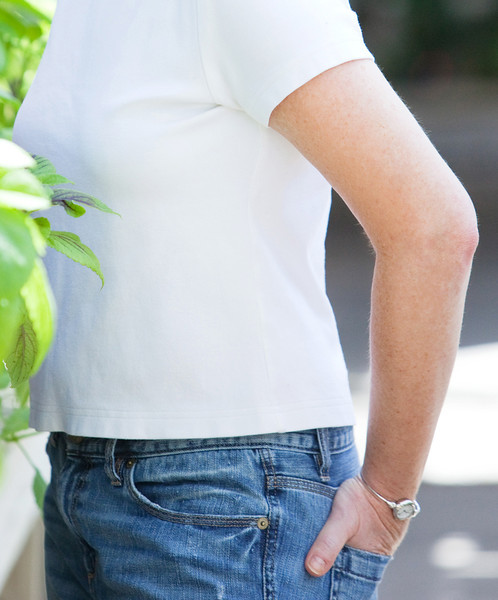 I don't know about you, but I'm cranky when my comfy Levis are no longer comfy.
Anyway, just a quick word about the meatball part.  Frozen store-bought meatballs will work perfectly fine in this soup…they're going to simmer away enough in all the tomatoey goodness that they won't taste  that, well, supermarket-ish.  But if you want to go all out and make meatballs from scratch, click here for a good dependable homemade meatball recipe.
I'll be back next time with, yes, more soup.  Hang in there with me!

Print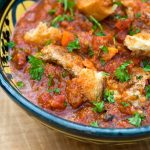 Italian Meatball Soup
---
Ingredients
2 medium carrots, peeled
2 stalks celery
1 small onion
1 tablespoon olive oil
2 tablespoons tomato paste
4 garlic cloves, minced
1 tablespoon oregano
1 28 ounce can crushed tomatoes in puree
2 cups beef broth
1 1/2 cups water
16 fully cooked meatballs (you can buy the frozen kind or make them yourself)
Salt and freshly ground pepper
6 ounces Italian bread, cut into in 1 inch cubes
1 tablespoon olive oil
Fresh chopped parsley
---
Instructions
Finely chop carrots, celery and onion in food processor.
Heat oil in large saucepan over medium heat and add vegetables. Cook for about 5 minutes until soft. Add tomato paste, garlic and oregano and stir well.
Add tomatoes, broth and water and bring to a simmer. Cut meatballs in half and add to soup. Simmer for ten minutes more and season to taste with salt and pepper.
Meanwhile, preheat oven to 42 Toss bread cubes with olive oil and arrange on a baking sheet. Bake for 12-14 minutes or until golden.
Ladle soup into bowls and garnish with toasted bread cubes and chopped parsley.
Recipe adapted from The Pampered Chef Cookbook