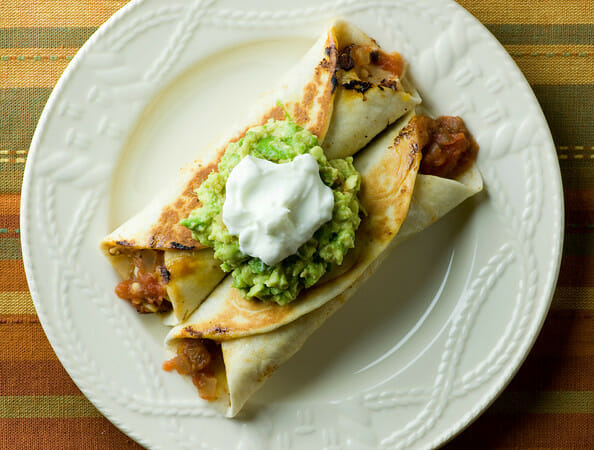 Chicken and Cheese Flautas
Ingredients
6 six-inch flour tortillas
1 cup shredded cheddar or Monterey Jack cheese
1 cup shredded cooked chicken
1 teaspoon cumin
1/2 cup salsa
Vegetable oil
Guacamole
Sour cream
Directions
1. In small bowl, combine cheese, chicken and cumin; mix well.
2. Place about 1/4 cup chicken mixture on each warm tortilla. Top each with 1 tablespoon salsa. Roll up tightly; secure each with toothpick. Brush filled tortillas with oil.
3. In large skillet, cook filled tortillas over medium heat for 4 to 6 minutes or until filling is hot and tortillas are toasted, turning occasionally. Serve with guacamole and sour cream.
This recipe is adapted from Pillsbury [3]