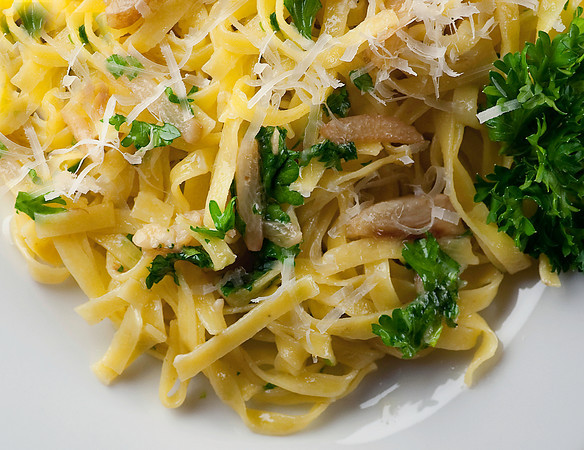 Okay, we are in the eye of the Holiday Hurricane, and it's a whirlwind of eggnog, roast beast, champagne, peppermint bark, canapes, and mountains and mountains of cookies.  From party to party, wrapping and unwrapping, and sending whatever licensed driver happens to be nearby to the supermarket for just one more thing.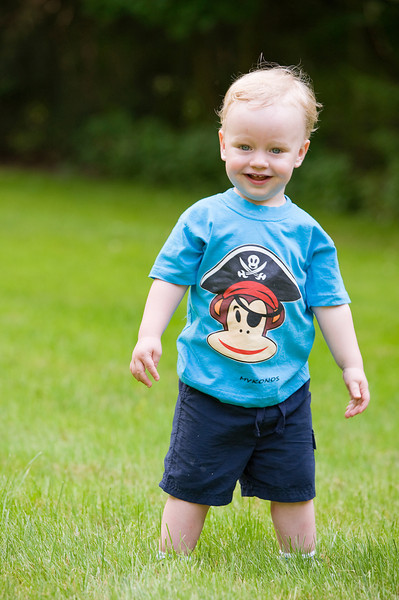 Can you drive yet?  No?  Are you sure?  Okay, I'll have to find someone else.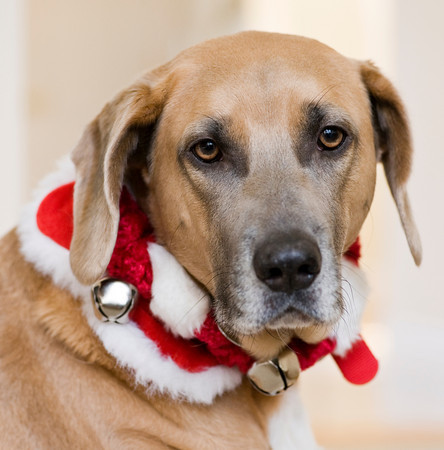 Not you.
Anyway, I promise you that in the midst of all this merriment, there WILL be a meal or two where you aren't supposed to be cooking fancy stuff for a crowd, or being part of the crowd for whom fancy stuff is being cooked.  And much as we love all of that, the lulls in between are a little bit of a relief, and that's when you need something easy and delicious and simple.  Something for which you probably have all the stuff in your pantry, so you don't have to brave the supermarket.
That's where this pretty much perfect pasta dish called Aglio e Olio comes in.  (Or Aglio y Olio, depending on where you look.  Once again, I am an Irish-American girl venturing out onto shaky ground here.)  What I  can tell you with complete confidence is that if you have a chance in all the hustle and bustle to have a simple comforting dish of something simple for supper, this has your name on it.  It's a quick concoction of garlic cooked in olive oil, tossed with a whole lot of fresh chopped parsley and grated parmesan cheese.  It's ready in about 20 minutes, and after you have a bowl of this I think you might agree with me that there's nothing else in the world that is quite this relaxing.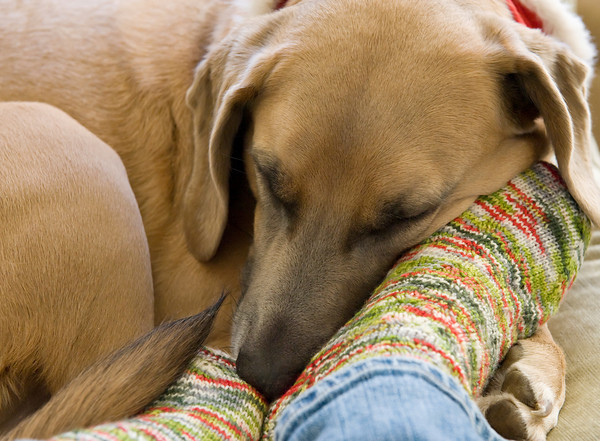 Maybe taking a nap with your dog in your Christmas socks is more relaxing than aglio e olio.  But that's it.
Merry happy ho-ho-ho!!!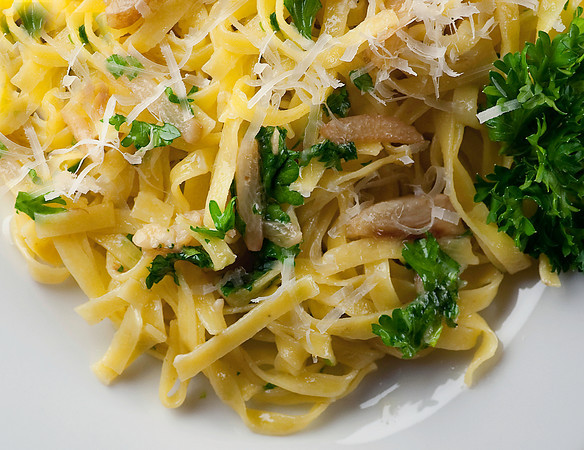 Ingredients
Kosher salt
1 lb spaghetti
1/3 cup good olive oil
8 large garlic cloves, cut into thin slivers
1/2 tsp crushed red pepper flakes
1/2 cup minced fresh parsley
1 cup freshly grated Parmesan cheese, plus extra for serving
Directions
1. Bring a large pot of water to a boil. Add 2 tablespoons of salt and the pasta and cook according to the directions on the package. Set aside 1 1/2 cups of the pasta cooking water before you drain the pasta.
2. Meanwhile, heat the olive oil over medium heat in a pot large enough to hold the pasta, such as a 12-inch saute pan or a large, shallow pot. Add the garlic and cook for 2 minutes, stirring frequently, until it just begins to turn golden on the edges – don't overcook it! Add the red pepper flakes and cook for 30 seconds more. Carefully add the reserved pasta-cooking water to the garlic and oil and bring to a boil. Lower the heat, add 1 teaspoon of salt and simmer for about 5 minutes, until the liquid is reduced by about a third.
3. Add the drained pasta to the garlic sauce and toss. Off the heat, add the parsley and Parmesan cheese and toss well. Allow the pasta to rest off the heat for 5 minutes for the sauce to be absorbed. Taste for seasoning and serve warm with extra Parmesan on the side.
Recipe from Ina Garten's HOW EASY IS THAT