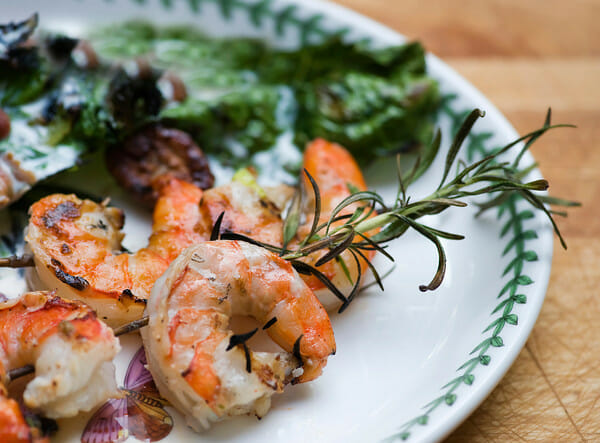 ¾ pound large fresh shrimp, peeled and deveined
4 large sprigs fresh rosemary (about 8-9 inches in length)
½ cup Italian salad dressing
1. Skewer shrimp onto rosemary skewers, using 3-5 per skewer depending on the size of your shrimp.
2. Place skewers in a shallow dish and pour Italian dressing over them. Refrigerate for one hour.
3. Spray grill with nonstick spray and preheat to medium.
4. Grill skewers until shrimp are pink and firm, about 2-3 minutes per side. If your grill has a cool side, aim the tops of the rosemary towards the cool side, although don't worry it it gets charred.
5. Remove from grill and serve immediately.
Recipe from Taste of the South [3]