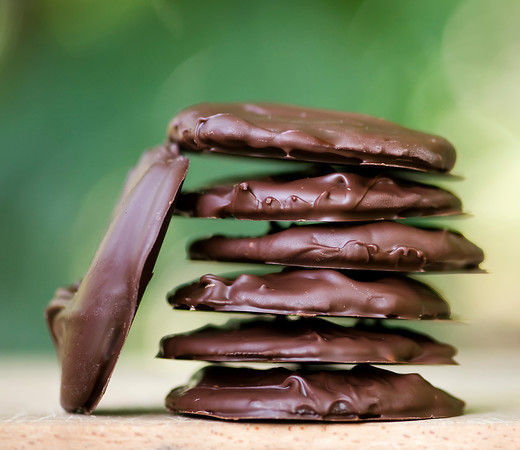 6 ounces semisweet chocolate, coarsely chopped
½ teaspoon peppermint extract
Ten thin chocolate wafers
Line a cookie sheet with parchment paper.
Place chocolate in a double boiler and heat over medium, stirring constantly, until melted and smooth. Remove top half of double boiler from heat. Add peppermint extract and stir until mixture is smooth.
Working with 1 cookie at a time, place a chocolate wafer into melted chocolate and turn to coat. With a fork, lift cookie from bowl, letting excess chocolate drip off. Transfer to prepared sheet. Refrigerate until chocolate hardens, about 10 minutes (or up to 1 week).