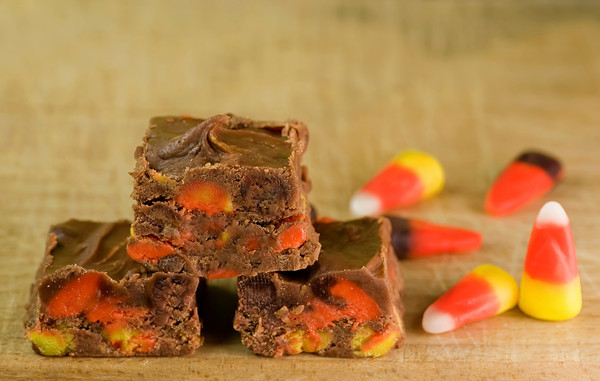 1 7-oz. jar marshmallow cream
1½ cups sugar
⅔ cup evaporated milk
2 tablespoons unsalted butter
2 cups candy corn (about 12 oz.)
1 cup semisweet chocolate chips
1. Line an 8-inch square pan with foil; butter foil. Combine marshmallow cream, sugar, evaporated milk and butter in a large, heavy pan. Bring mixture to a boil over medium-high heat. Cook, stirring constantly, until mixture reaches 235°F on a candy thermometer, 10 to 15 minutes.
2. Remove from heat and stir in candy corn and chocolate chips, stirring until chocolate melts. Immediately transfer to foil-lined pan and smooth top until even. Chill until set, at least 2 hours. Cut into one inch squares and give away immediately so you don't eat it all yourself!
{Please close floating ads before printing.}
---
Article printed from Framed Cooks: http://www.framedcooks.com