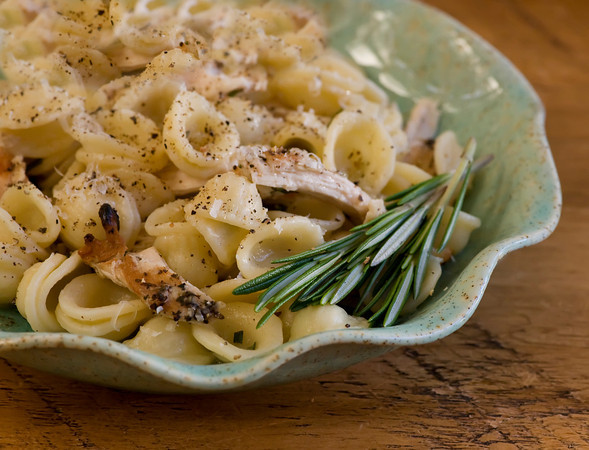 12 ounces orecchiette (about 3 cups)
2 cups shredded cooked chicken
2 tablespoons chopped fresh rosemary
¾ cup grated Parmesan
Coarse salt and black pepper
Cook the pasta according to the package directions. Reserve 1 ¼ cups of the cooking water. Drain the pasta and return it to the pot.
Toss the pasta with the chicken, rosemary, reserved pasta water, ½ cup of the Parmesan, ½ teaspoon salt, and ¼ teaspoon pepper.
Cook, stirring, over medium-low heat, until the sauce has thickened slightly, 2 to 3 minutes. Sprinkle with the remaining ¼ cup of Parmesan.
Recipe adapted from Real Simple [3]