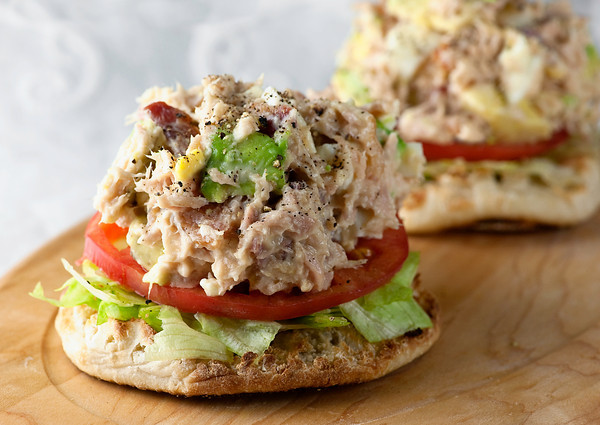 One 6.5 ounce can tuna, drained
4-6 slices bacon, cooked and crumbled
2 chopped hard-boiled eggs
1 avocado, peeled and cut into small cubes
⅓ cup good quality blue cheese dressing
Shredded lettuce
2 medium tomatoes
2 English muffins, split and toasted
Fresh ground pepper
1. Mix tuna, bacon, eggs, avocado and dressing.
2. Place tomato and lettuce on each muffin and top with tuna mixture. Grind some fresh pepper on top.
Recipe adapted from Betty Crocker's Smart Cook : The Essential Everyday Cookbook [3]