Shaved Asparagus with Lemon Parmesan Vinaigrette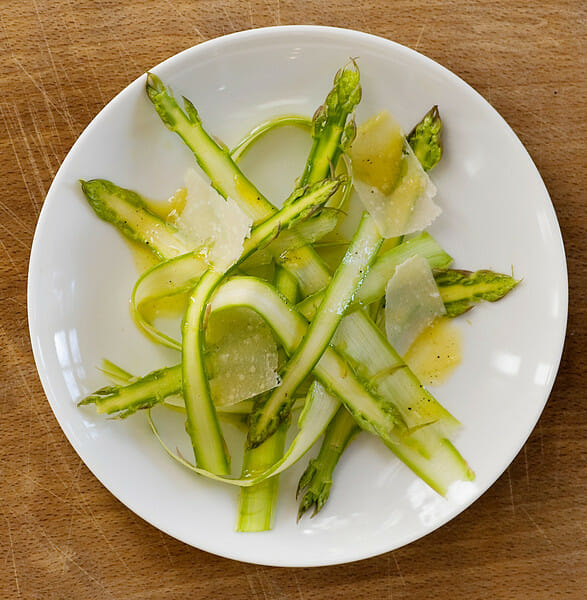 12 large asparagus spears (about 1 lb.), trimmed and peeled
¼ cup finely grated Parmesan plus a piece for shaving
1½ Tbsp. fresh lemon juice
¼ cup extra-virgin olive oil
Kosher salt and freshly ground black pepper
1. Working with 1 asparagus spear at a time, use a vegetable peeler to shave spears into long, thin shavings, using a slight zig-zag sawing motion.Transfer to a medium bowl.
2. Combine grated Parmesan and lemon juice in a small bowl and slowly whisk in oil until well blended. Season vinaigrette generously with salt and pepper.
3. Drizzle vinaigrette over shaved asparagus and toss to coat. Divide asparagus salad among plates.
4. Use peeler to shave more Parmesan over salad.
Recipe from 
Bon Appetit
[3]
{Please close floating ads before printing.}
---
Article printed from Framed Cooks: http://www.framedcooks.com