Baked Potato with Ricotta and Tomatoes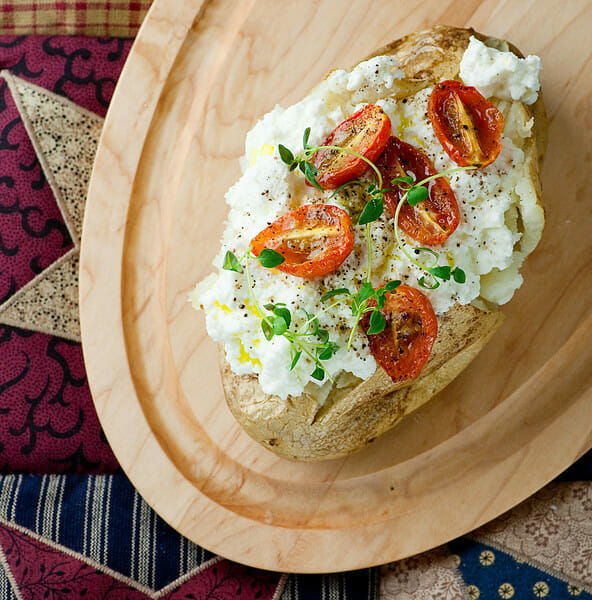 2 russet potatoes
1 pint cherry tomatoes
1 teaspoon and one tablespoon of olive oil plus extra for drizzling
Salt and pepper
Fresh thyme
1 cup fresh ricotta
1. Preheat oven to 400 degrees. Rub the potatoes with a teaspoon of olive oil, place on a baking sheet and bake until they are tender when pierced with a knife, about one hour or so.
2. Line a baking sheet with foil and toss the tomatoes with a tablespoon of olive oil, a teaspoon of coarse salt and a grinding of black pepper. 15 minutes before the potatoes are done, pop the sheet of tomatoes in there with them and roast them until they start to split.
3. Split the potatoes (you can either cut them in half for four people or just make an X down the middle and push them open for two especially hungry people). Top with ricotta cheese, roasted tomatoes and fresh thyme.
{Please close floating ads before printing.}
---
Article printed from Framed Cooks: http://www.framedcooks.com