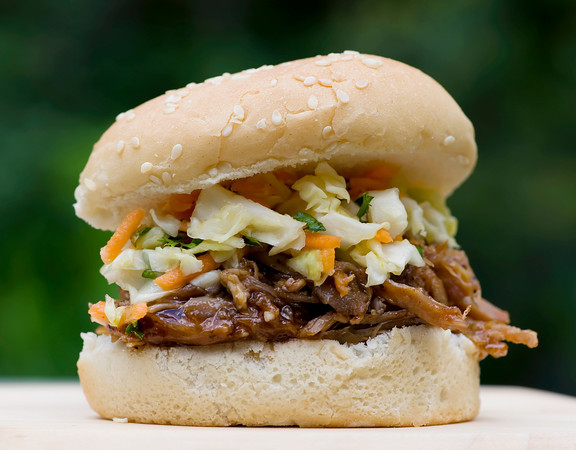 2 tablespoons salt
1 tablespoon paprika
2 teaspoons ground red pepper
4 cloves garlic, smashed
2 large onions, peeled and quartered
1 five pound Boston Butt pork roast
¼ cup vegetable oil
Water
Hamburger rolls
Your favorite coleslaw
Your favorite barbecue sauce, warmed
1. Combine salt, paprika and pepper in a small bowl. Rub pork with oil, and then rub spice mixture on pork, coating it all over. 2. Place roast in a slow cooker with garlic and onions. Add enough water to come three-quarters up the side of the pork.3. Cover and cook on low for 10 hours. Save about a cup of the liquid and take out the pork. Remove any fat and bones, and then use two forks to shred it.4. Mix sandwich-size portions with warmed bbq sauce and place on hamburger buns. Top with coleslaw and serve. Any extra shredded pork will freeze just fine, and there is nothing like knowing you have a bag of shredded pork bbq in your freezer. Trust me on this.