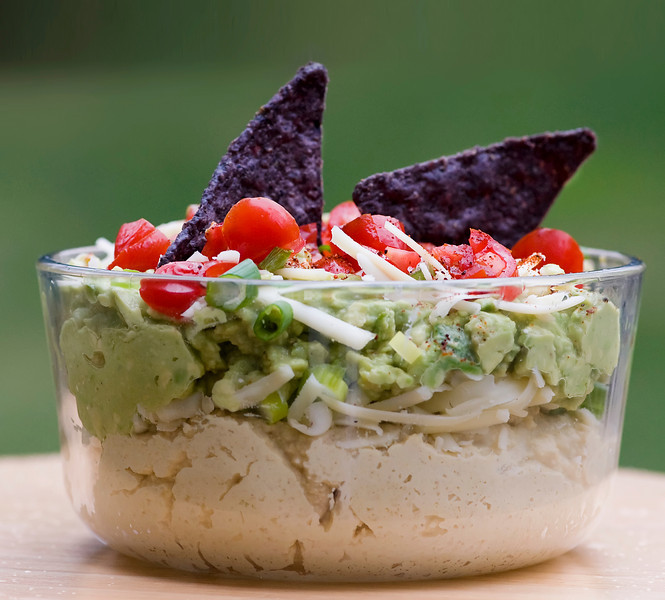 Ingredients
2 cups guacamole
8 ounces Cabot Extra Sharp Cheddar, divided
4 green onions, thinly sliced, divided
2 cups hummus
1/4 cup diced tomato or red pepper, whichever you prefer
Mild or hot chili powder
Directions
1. In medium glass bowl or 7-by-11-inch glass baking dish, spread hummus in even layer. Scatter with half of grated cheese and half of scallions.
2. Next spread guacamole in even layer, followed by remaining cheese and scallions.
3. Sprinkle with tomatoes or red peppers and dust with chili powder. Serve with tortilla chips, veggies, etc.
Recipe adapted from the Cabot Cheese recipe [3]