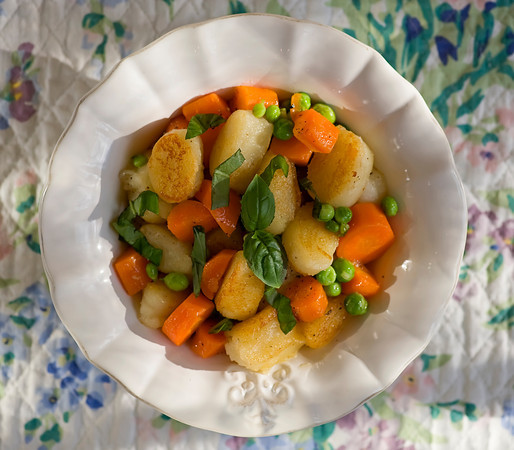 This past week or two it is finally sinking in with me that after the long winter of snow and ice and snow and wind and snow and sleet and snow, spring might finally be here.  The proof is right here in my own backyard….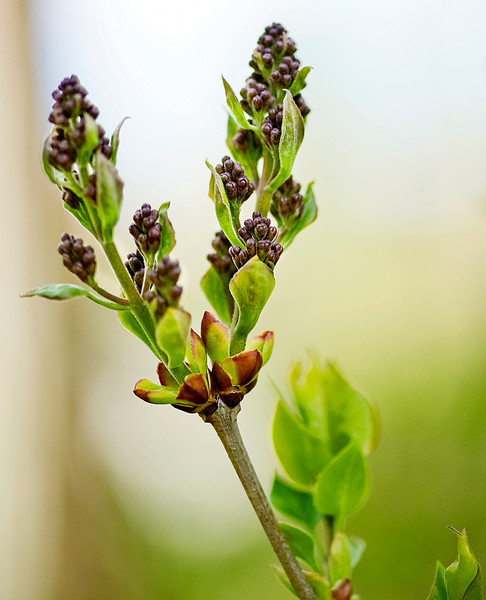 That is a little baby lilac.  When it turns into a full-blooming lilac I will go through the same agonizing decision I make every year – clip it and bring it inside, or leave it on the lilac bush?  (Hint: the lilac bush has won every year so far.)
There's also this little guy.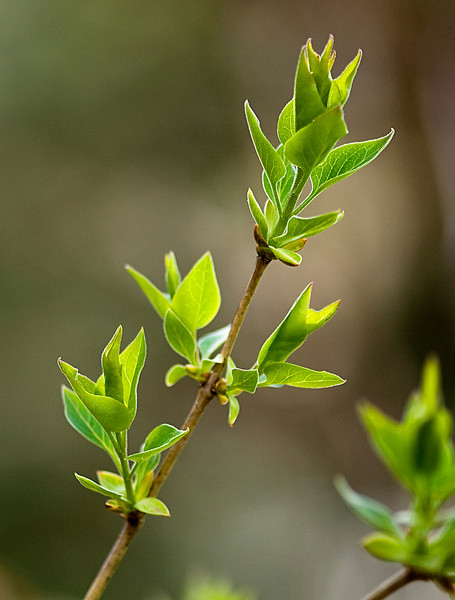 I have no idea what he is, but he's green, so I'm happy.
However, the ultimate sign of spring, the one that means we have truly crossed over to the other side is the following….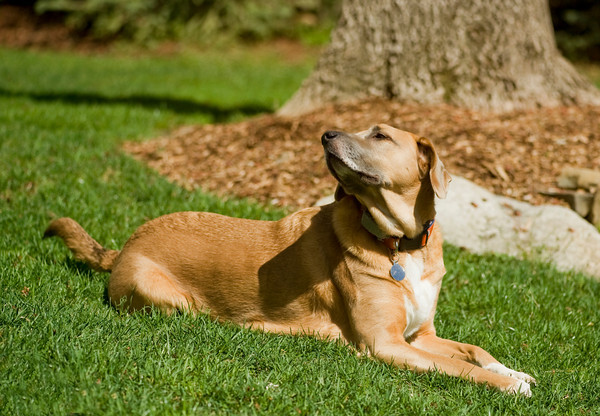 Once the dog is outside sunning herself in the grass instead of lounging around illegally on my bed, I know that summer can't be far away.  And all this springtime merriment was enough to make me work up my courage and tackle this recipe for gnocchi with spring vegetables.  I don't know what it is about gnocchi that intimidates me, but for some reason I think that it is always going to backfire on me and I am going to have to wave the white flag and call the pizza delivery guy.  But this recipe was just different enough for me to buck up and give it a go.  For one thing, any recipe with the words "spring" and "vegetables" in it just makes me want to run out and buy loads of carrots with the tops still on them.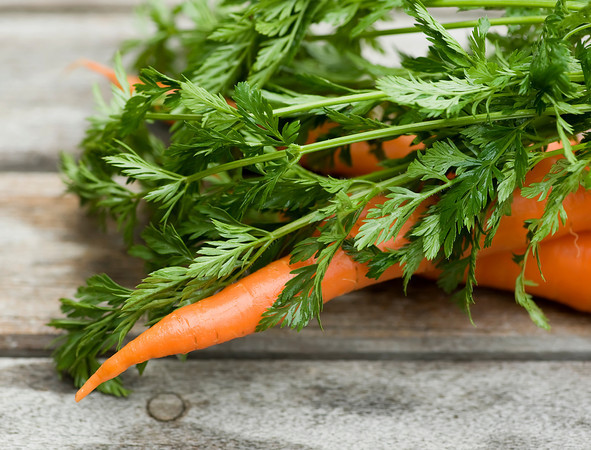 And in this case, I also bought a load of fresh peas that the Southern husband cheerfully shelled for me.  Man, I love this guy.  If you ever find someone who is willing to shell peas for you, hang onto him.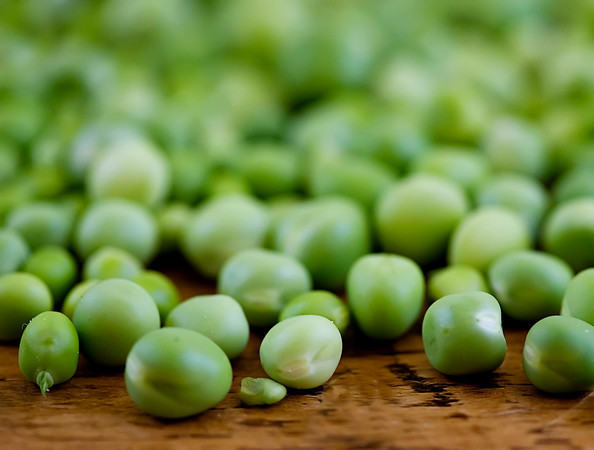 Anyway, the gnocchi recipe turned out to be a snap.  After you make the gnocchi, which are basically little heavenly balls of mashed potato mixed with a little flour and olive oil, you freeze them solid.  Then when you are  ready to make them you saute them on the stove in butter and olive oil until they are golden brown and perfect.  Toss in some fresh cooked carrots and peas, a little chopped basil, some salt and pepper, throw open your windows, put on your flip-flops and a short-sleeved shirt and raise a glass to spring.
(I hope I haven't now inadvertently triggered a rare late-April snowstorm.)

Gnocchi with Spring Vegetables, adapted slightly from Jonathan Waxman's recipe in The New York Times 
Print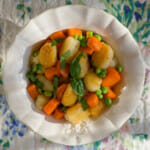 Gnocchi with Spring Vegetables
---
Yield: 60 gnocchi
Ingredients
3 large russet baking potatoes
4-6 tablespoons all-purpose flour
2 tablespoons olive oil
6 carrots, peeled, trimmed and cut in thirds
2 cups shelled peas, fresh or thawed frozen
6 tablespoons unsalted butter
12 basil leaves, slivered
Sea salt and ground black pepper.
---
Instructions
Steam potatoes over boiling water until tender, 50 to 60 minutes. Cool for 2 hours. Break up potatoes and use a food mill or ricer to mash them into a bowl. Peeling is not necessary with these tools, but the potatoes can be peeled if desired. Dust a smooth work surface with 1 tablespoon flour and scoop potatoes on top. Dust potatoes with remaining flour and dribble a tablespoon of the oil on top. With your hands, work the potatoes, kneading lightly, about 5 minutes until they come together to make a soft dough. Add a bit more flour if needed. Let it rest 10 minutes.
Divide the dough into four balls. Roll out each into a strand 1-inch thick, then use a knife or pastry scraper to cut into 1-inch pieces of gnocchi. Place on one or more parchment-lined trays and freeze at least 1 hour. When hard, remove as many as desired for cooking and transfer the rest to a plastic bag for freezing up to one month.
Cook carrots in simmering water 10 minutes or until tender. Scoop out with a slotted spoon and cut in bite-size pieces. If using fresh peas, add to water, cook about 2 minutes, until tender, and drain. Melt butter with 1 tablespoon oil in a large skillet on medium-high heat. Add frozen gnocchi and sauté about 5-10 minutes, turning gnocchi frequently, until lightly browned. Add peas and carrots and cook about 2 minutes more. Toss in basil leaves and season with salt and pepper.