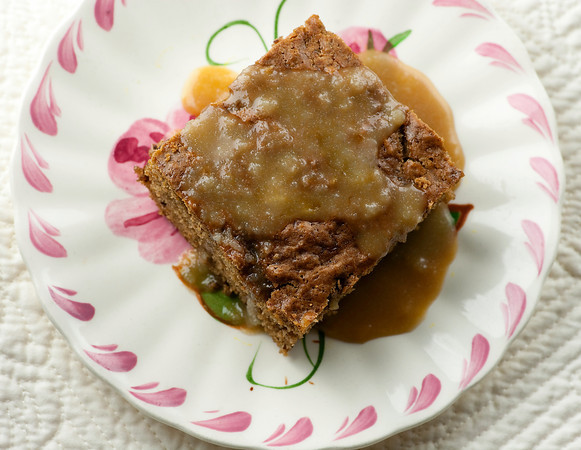 1⅔ cup flour
1 cup brown sugar
1½ teaspoons allspice
1 teaspoon baking soda
½ teaspoon salt
½ cup applesauce
½ cup chopped walnuts
½ cup water
⅓ cup vegetable oil
1 teaspoon vinegar
½ cup brown sugar
¼ cup butter
¼ cup apple cider
2 tablespoons heavy cream
1. Heat oven to 350.
2. Mix flour, sugar, allspice, baking soda and salt. Mix in applesauce, nuts, water, oil and vinegar and pour into greased 8x8 baking pan.
3. Bake until toothpick inserted in center comes out clean, about 35-40 minutes. Cool slightly while preparing sauce.
4. Heat all sauce ingredients until boiling in a medium saucepan. Boil for 3 minutes, stirring frequently.
5. Cut cake into squares and serve with sauce.
{Please close floating ads before printing.}
---
Article printed from Framed Cooks: http://www.framedcooks.com