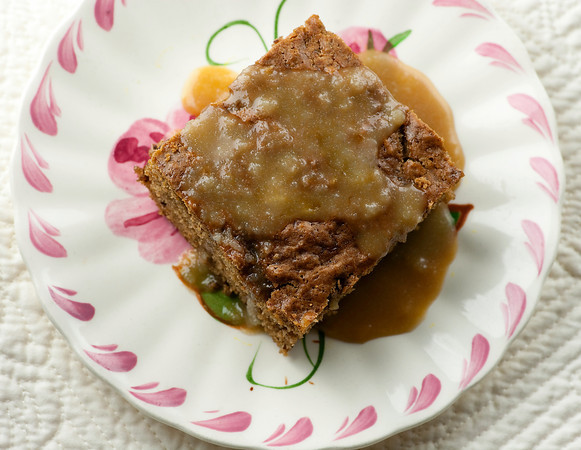 Now, I am the first one to admit that when it comes to dessert, I am usually all about the chocolate.  Oh yes.  Chocolate Cookie Truffles.  Chocolate Caramel Cookie Brittle.  Even, I admit it, Chocolate Dipped Potato Chips.    But every once in a while, even I, chocolate-lover that I am, get a yearning for something Other Than Chocolate.  And when that happens, it's good to have a quick and easy recipe like this one on hand.  First of all, you probably have just about everything you need to make this cake somewhere in your kitchen right this second.  By itself it makes a lovely, easy apple spice cake that is the perfect non-chocolate treat.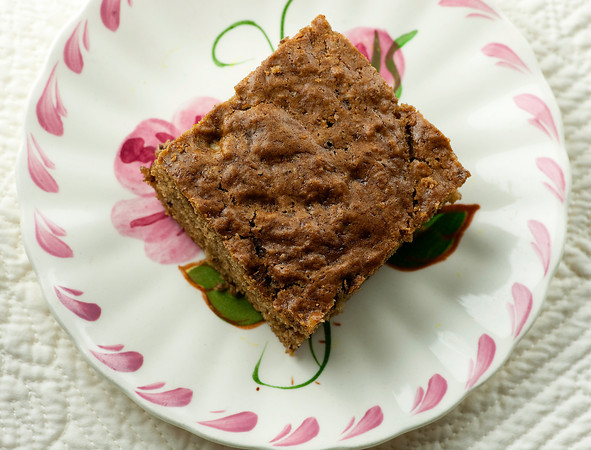 But if you really want to kick it up to the next level, the special place where all really wonderful desserts live, take an extra few minutes to make the delectable apple cider sauce to spoon over the top of it.  It will make your applesauce cake truly all that it can be.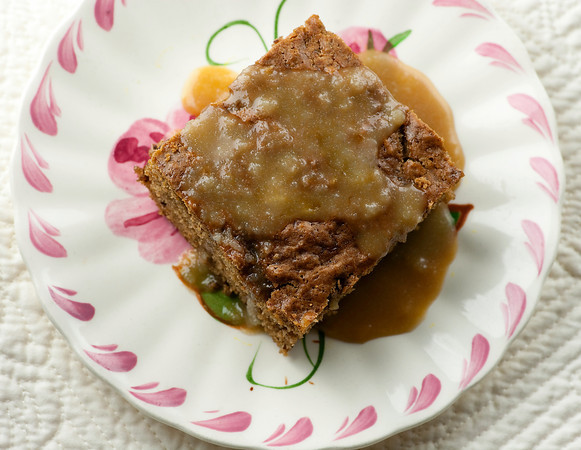 And with that, who needs chocolate??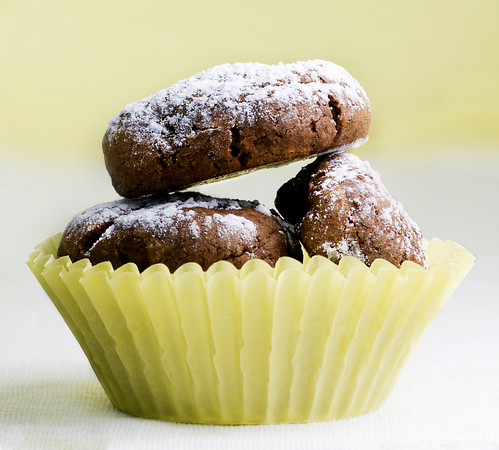 Okay, I do.  But that's a post for another day.  🙂
Print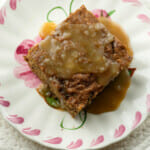 Applesauce Cake
---
Ingredients
Cake Ingredients
1 2/3 cup flour
1 cup brown sugar
1 1/2 teaspoons allspice
1 teaspoon baking soda
1/2 teaspoon salt
1/2 cup applesauce
1/2 cup chopped walnuts
1/2 cup water
1/3 cup vegetable oil
1 teaspoon vinegar
Sauce Ingredients
1/2 cup brown sugar
1/4 cup butter
1/4 cup apple cider
2 tablespoons heavy cream
---
Instructions
Heat oven to 350.
Mix flour, sugar, allspice, baking soda and salt. Mix in applesauce, nuts, water, oil and vinegar and pour into greased 8×8 baking pan.
Bake until toothpick inserted in center comes out clean, about 35-40 minutes. Cool slightly while preparing sauce.
Heat all sauce ingredients until boiling in a medium saucepan. Boil for 3 minutes, stirring frequently.
Cut cake into squares and serve with sauce.