Shrimp and pineapple kebabs with lime viniagriette are a perfect combo of sweet and salty in this easy, summery recipe!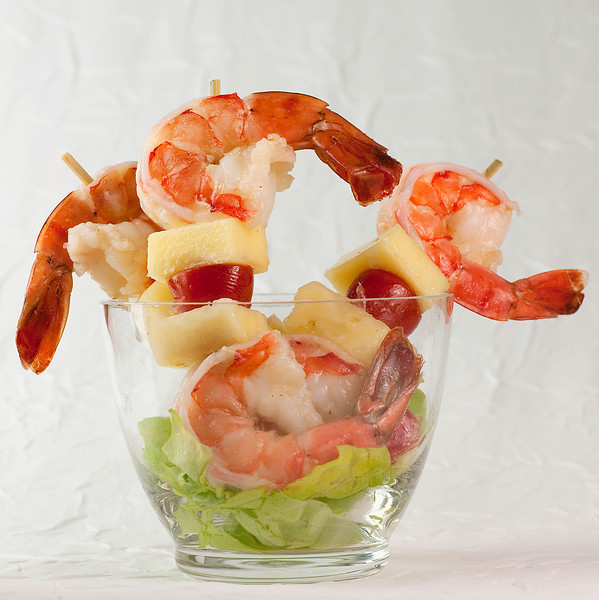 Okay, so I will once again admit it: I am a complete sucker for shrimp cocktail.  There's something about chilled shrimp in a glass that just has me at hello, so it is pretty much a done deal that I will be working this into the Southern husband and my Friday Night Lights approach to Friday dinners in any way I can, and I have to say that so far....this may be my favorite.It's got shrimp.  It's got pineapple.  It's got cherry tomatoes.  It's got a light lime vinaigrette.  It's served on skewers, which makes it oh-so-easy to eat when you are on the couch watching a movie while your teenager is out gallivanting.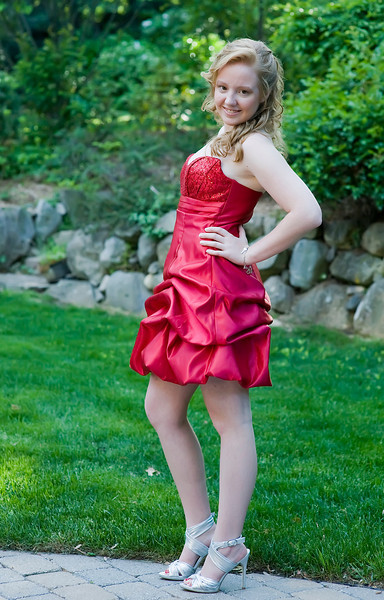 I love the word gallivating.  Somehow I never look like this when I do it. Anyway.This is one of those recipes that looks like you spent all day creating a wonderful seafood concoction when you really only spent about 15 minutes cooking up some shrimp, chopping up some tomatoes and pineapple and whisking together a super-simple line dressing.  You mix the whole thing together and skewer the pieces together,  Then chop up a little lettuce (I used Bibb lettuce for this and it was just about perfect.)  Now comes the fun part: choose whatever glasses you have that have a wide opening.Margarita glasses would actually be perfect, and if I had any that's what I would have used.  Make a nice soft bed of lettuce in the glass and arrange a few skewer inside.  Drizzle the whole thing with the leftover lime dressing from the mixing bowl, and then hand them out.Now comes the REALLY fun part.  The eating.  Because this is one of those dishes with just the right amount of tangy and sweet and wonderful.  We had these for our light supper, but I can totally picture them as the perfect summertime appetizer before you grill whatever it is you are going to grill.  And I'm beginning to believe that grilling season might just get here one day.In the meantime, cuddle up inside on the sofa with some of these and winter won't seem so winter-like! 
Shrimp and Pineapple Kebabs with Lime Viniagriette
Ingredients
8 large shrimp, peeled and deveined
1 Tbsp fresh lime juice
2 tsp honey
1 tsp olive oil, extra-virgin
1 tsp apple cider vinegar
1 tsp grainy mustard
1 tablespoon chopped cilantro or parsley
⅛ tsp red pepper flakes
8 chunks fresh pineapple
4 medium cherry tomato(es), halved
1½ cup(s) mixed baby greens
2 Tbsp red onion(s), finely chopped
Instructions
Bring a medium saucepan of water to a boil; add the shrimp. Reduce the heat and simmer until the shrimp are just opaque in the center, 3–4 minutes. Drain and rinse under cold running water to stop the cooking. Pat the shrimp dry with paper towels.
Stir together the lime juice, honey, oil, vinegar, mustard, cilantro, and crushed red pepper in a bowl until blended. Stir in the shrimp, pineapple, and tomatoes; gently toss to coat.
Alternately thread the shrimp, pineapple, and tomatoes on 4 (6-inch) wooden skewers; reserve any vinaigrette remaining in the bowl. Divide the greens between 2 glasses; place 2 kebabs in each glass. Sprinkle with the onion and drizzle with the reserved vinaigrette.