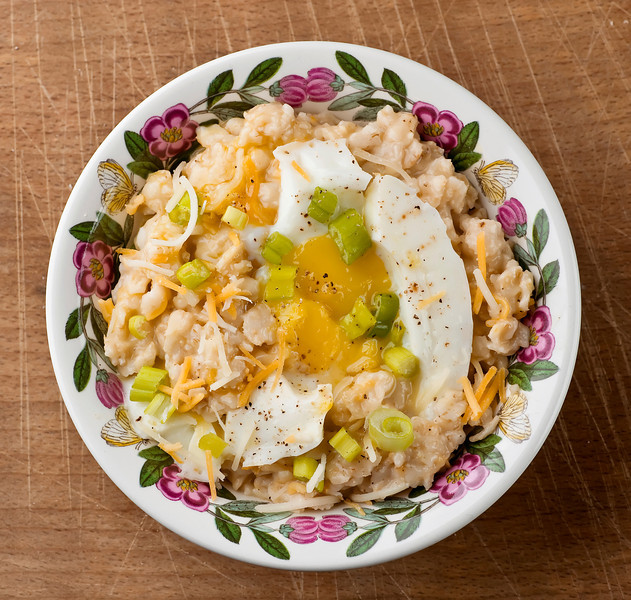 Savory Oatmeal with Soft-Cooked Egg and Cheddar
Ingredients
1/2 cup rolled oats
Coarse salt and fresh ground pepper
1 egg
1/2 cup shredded sharp Cheddar
1 tablespoon sliced scallions
Directions
1. Bring 1 cup water to boil in small saucepan. Add oats and pinch of salt and simmer until tender, about 5 minutes. Add 1/4 cup cheddar and stir.
2. Meanwhile, soft-cook the egg in whatever way you like best. Soft-boiled, poached or over easy will all work, so long as the egg yolk is still a little liquid and creamy.
3. Ladle oatmeal into bowl. Sprinkle with remaining cheddar and top with cooked egg. Scatter scallions on top and eat at once.
Recipe adapted from Everyday Food [3]