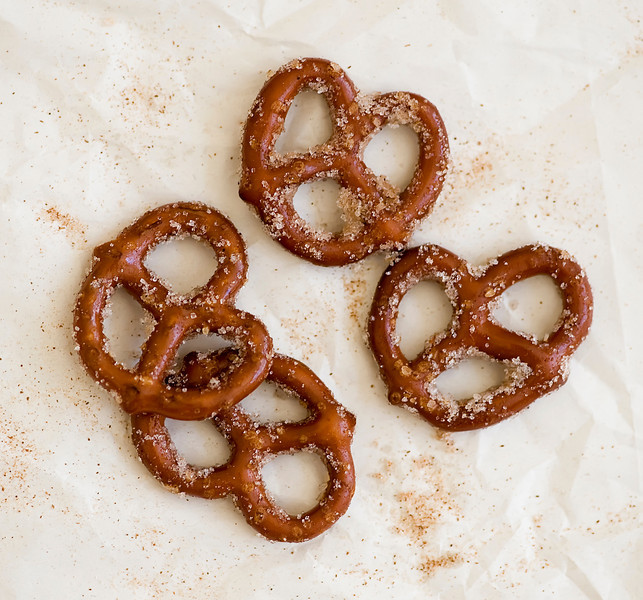 This is one of those thunk yourself on the forehead recipes where you think to yourself, now WHY didn't I think of that?  Pretzels?  Cinnamon?  Sweet? Salty?  Yes please, and thank you.  I ran into this one on the Baking Junkie blog, and then ran right out and bought a bag of pretzels.  I think she used the bigger twists – I went for the smaller ones, both because they were on sale and because I thought they might slow me down a little in terms of the number of them that I would eat when I was done.  (Not.)
As for the cinnamon, there is only one cinnamon in life for me, and that is this one:
If you haven't yet, you have to order yourself some Penzey's Cinnamon at least once in your lifetime.  It is the cinnamon to end all cinnamons.  It has ruined all other cinnamon for me, forever and ever.  
Anyway.  This recipe calls for mixing up some cinnamon with some sugar and some vegetable oil and stirring that around with a bag of pretzel twists.  You then bake them for about 30 minutes and then try and restrain yourself from burning your mouth by eating one the second they come out of the oven.   For the 15 minutes that I have been writing this post, the usually-non-snack-eating Southern husband has quietly been in and out of the kitchen twice to grab another handful.  The Stealth Snack Grabbing Seal Of Approval…it's all I need to know that I have a hit on my hands!
A new twist on pretzels…how great is that??
(Sorry, I'm unable to restrain myself from bad puns.)

Cinnamon Sugar Pretzels, from Baking Junkie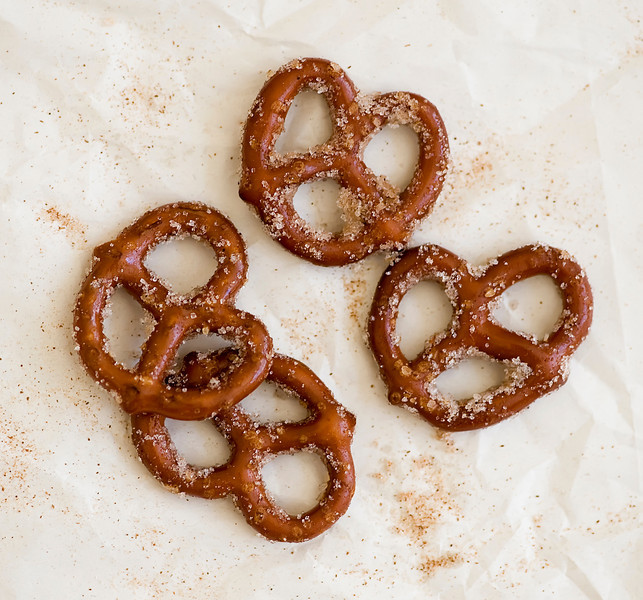 Ingredients
1 (16 oz) bag pretzel twists
⅔ cup vegetable oil
½ cup sugar
2 tsp cinnamon
Directions
1. Preheat oven to 300 degrees. 2. Pour pretzels into a roasting pan. In a medium sized bowl mix together vegetable oil, cinnamon and sugar. 3. Pour over pretzels and stir to coat. Place in oven and bake for 30 minutes, removing twice to stir.4. Cool and serve!