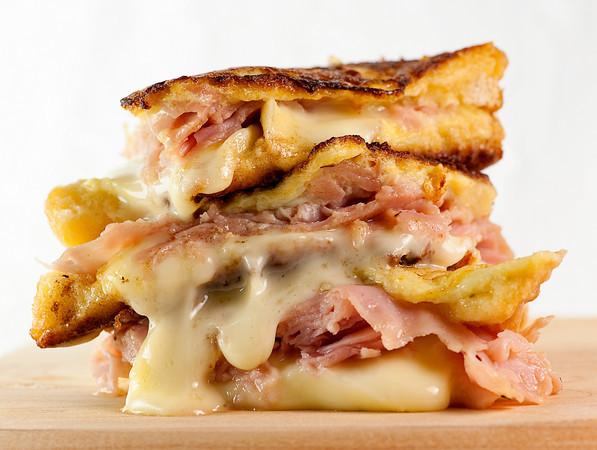 9 oz. Brie or D'Affinois cheese, cut into 12 thin slices
3 large eggs
¾ cup milk
¼ tsp Salt
⅛ tsp Pepper
6 slices thin sliced ham
12 slices white bread
4 tbsp unsalted butter, melted, divided
In a medium bowl, whisk together eggs, milk salt and pepper. Set aside.
Assemble six sandwiches, each with one slice of ham and two slices of cheesebetween two slices of bread. Cut each sandwich into quarters.
Heat half of the melted butter in a large nonstick pan on medium heat, swirling to coat bottom of pan.
Dip half of the sandwich quarters into the egg and milk mixture, turning to coat. Immediately place in preheated pan, and cook for 2-3 minutes per side or until bread is golden brown and cheese is melting. Repeat with remaining butter and sandwiches. Serve hot.
Recipe adapted from Ile de France Cheeses [3]