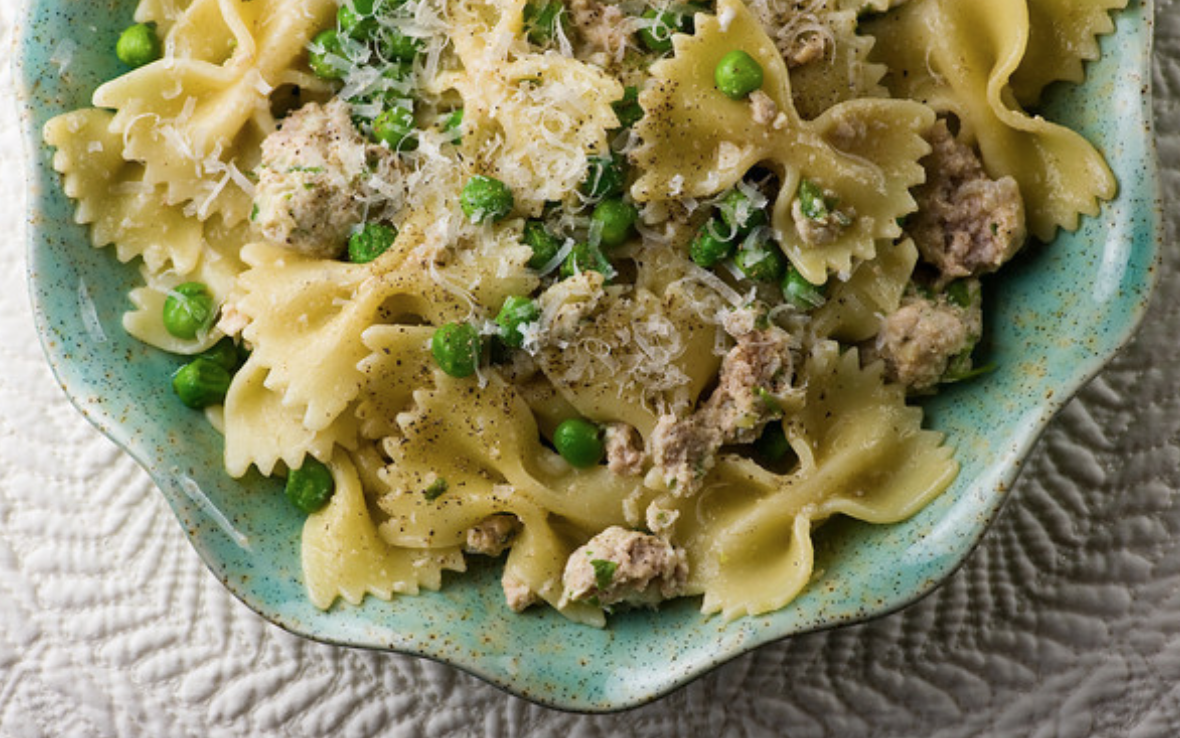 1 pound ground veal (you can also use ground pork or beef or any combo thereof!)
1 egg
¼ cup grated parmesan cheese
¼ cup chopped fresh parsley
¼ cup chopped onion
1 pound bow-tie pasta
4 tablespoons butter
20 fresh sage leaves
1 cup frozen peas, thawed
Salt and pepper
Extra grated parmesan for garnish
Combine meat, egg, cheese, parsley and onion. Roll into balls about ½ inch in diameter and pop in the fridge until ready to use.
Bring a large pot of water to boil and add a tablespoon of salt. Cook meatballs in boiling water for 5 minutes and remove with slotted spoon. Put in a bowl and cover to keep warm. Cook pasta in the same water until done, adding the peas during the last minute of cooking. Reserve ½ cup of pasta water. Drain.
Meanwhile, cook butter and sage leaves together in small pot until butter is light brown, about 5 minutes. Toss pasta with butter mixture, reserved meatballs and enough pasta water to make a light sauce. Salt and peper to taste. Top with grated parsmesan and serve.
{Please close floating ads before printing.}
---
Article printed from Framed Cooks: http://www.framedcooks.com