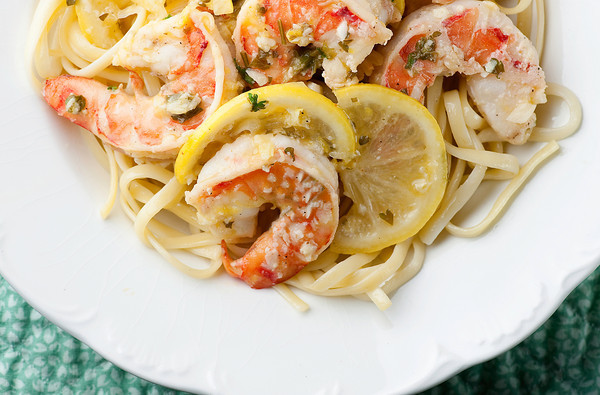 So, I better start this post off by saying that you must love and adore the following things in order to love and adore this recipe.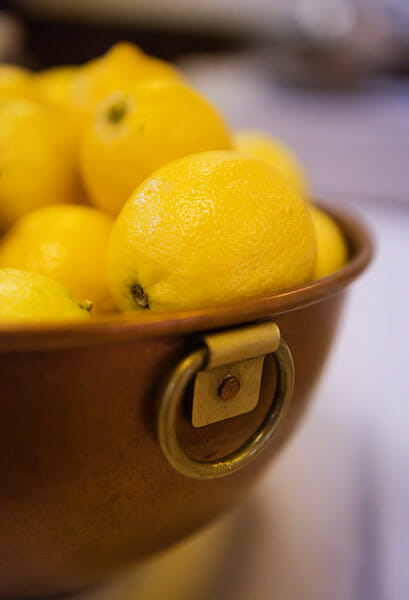 Lemons.  There are lemon slices, lemon zest and lemon juice in this dish.  A whole lot of lemon juice, freshly squeezed from four, count 'em, four lemons.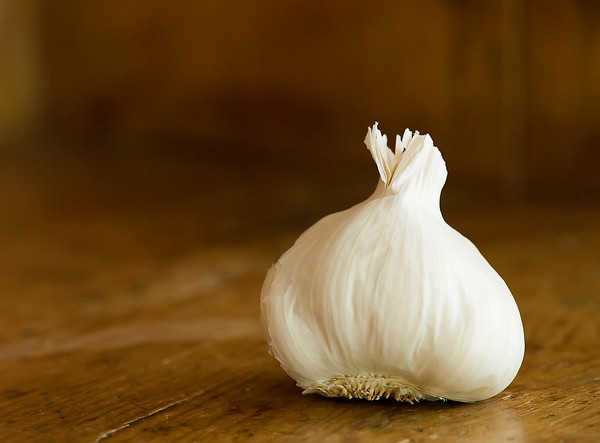 Garlic.  There are nine, count 'em, nine cloves of garlic in this recipe, all minced up and cooked with the lemon juice, along with a good amount of butter, a lot of fresh chopped parsley, and some lovely large shrimp.  The whole process takes about 7 minutes (not kidding), which is just about the amount of time you will need to cook up a nice pot of linguine.  Then all that is left to do is drain the linguine and toss it with the shrimpy, buttery, lemony, garlicky sauce.
If you are like me, welcome to heaven, where everything is made with lemon and garlic.  And bacon.  And chocolate.  And bacon.
(Note to self: possible to make this recipe with bacon next time?  Must ponder…)
Print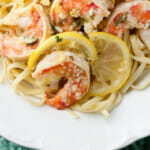 Lemon Shrimp Scampi with Linguine
---
Ingredients
1 1/2 pounds linguine or other long pasta
3/4 stick butter
5 tablespoons olive oil
6 cloves garlic, minced
2 pounds large shrimp, peeled and deveined
1/2 teaspoon fresh ground pepper
1/2 cup chopped fresh parsley
Grated zest of one lemon
Juice from 4 lemons
1/2 lemon, cut in half and thinly sliced
---
Instructions
Cook linguine in salted water until done, drain and put back in the pot.
Meanwhile, melt butter and olive oil in large skillet over medium low heat. Add garlic and saute for one minute. Add shrimp, one teaspoon salt and 1/2 teaspoon black pepper, turn up heat to medium and saute until shrimp are pink, about 5 minutes. Stir often, turning the shrimp over to make sure they are cooked through.
Turn heat back down to low and add lemon juice, zest and slices, and red pepper. Stir for about a minute to combine and heat up the sauce.
Pour sauce with shrimp into pot with drained pasta, toss well and serve.