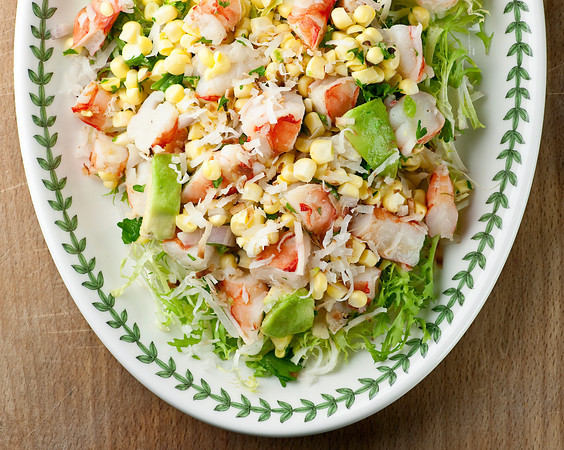 So, this happens to me WITHOUT FAIL every January.  Right about now, I get a hankering for something tropical.  Something made with coconut and corn and seafood.  Something that makes no sense to be eating when all of us here in the Northern Hemisphere are pretty much standing around in a big old pile of this: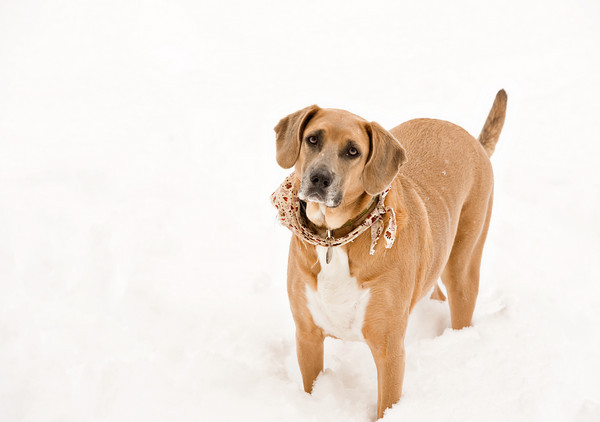 But I want it anyway, and since it isn't always practical to hop on a plane to the Cayman Islands, this recipe might possibly be the next best thing.  The most challenging part of it is the corn – I was lucky enough to snag some Actual Fresh Corn at my local market (probably flown in from the Cayman Islands.  I try so hard to be a locavore, but sometimes I stumble in big ways), but if you need to, you can definitely sub in some defrosted frozen corn.  Aside from that, you are home free in terms of the ingredients.  The basis of the salad is that corn, some nice cooked shrimp that you have chopped into bite-sized pieces, some fresh parsley or cilantro, and a chopped up avocado.  The dressing is a mixture of olive oil, fresh squeezed lemon juice and some minced jalapeno.  I tossed in a chopped shallot just because I happened to have one lurking around.
But the crowning glory, the thing that makes this dish sing, is about a half cup of toasted sweetened coconut flakes.  Scatter a generous handful over the whole thing, turn up the thermostat, put on some shorts and some Bob Marley music and you can almost forget that your mailbox looks like this.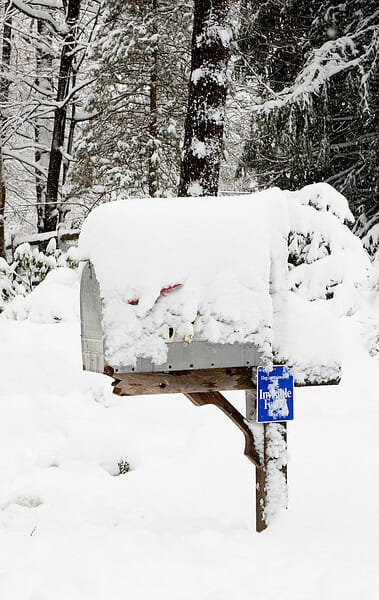 (Note to self: get Southern husband to dig path to mailbox so mailman will be able to deliver packages from Stonewall Kitchen.)
Coconut Shrimp Salad, adapted from Cooking Light The Essential Dinner Tonight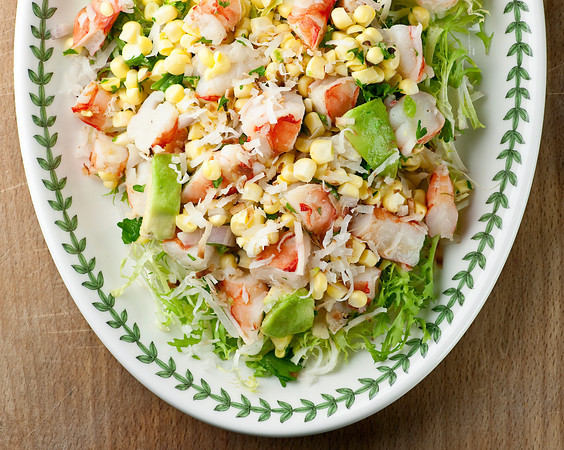 Ingredients
16 large cooked shrimp, chopped into bite-sized pieces
1 cup fresh or thawed frozen corn
1/3 cup chopped shallots
1/3 cup chopped parsley (or cilantro, if you like that better)
1 peeled diced avocado
1 jalapeno pepper, seeded and chopped
4 tablespoons fresh lemon juice
2 tablespoons olive oil
1 head frisee lettuce, chopped
1/2 cup toasted sweetened coconut
Directions
1. Combine corn, shallots, parsley, avocado and pepper in large bowl. Stir in shrimp. Combine lemon juice and oil and pour over salad mixture, toss to coat.
2. Divide lettuce among 4 plates, top with shrimp mixture and sprinkle coconut over all.