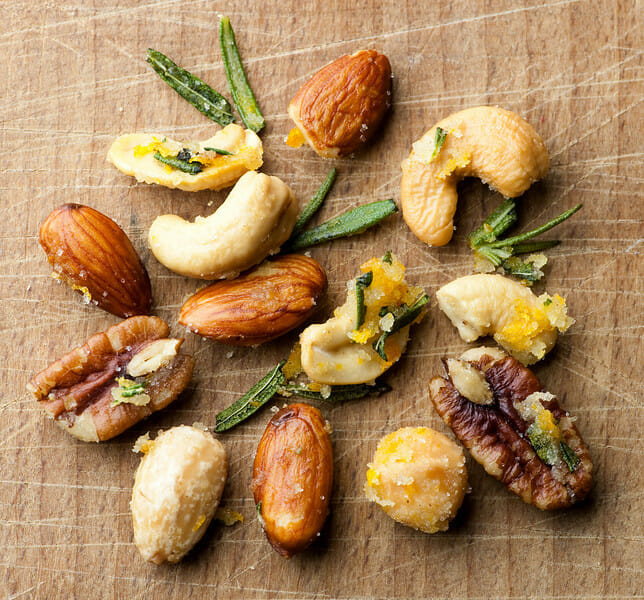 2 cups salted mixed nuts
1 tablespoon butter
3 tablespoons granulated sugar
2 tablespoons coarsely chopped fresh rosemary
2 tablespoons orange zest
1. Melt about butter in a large skillet over medium-high heat. When melted add the mixed nuts, sugar, rosemary, and orange zest. Stir just until the sugar is melted and everything is well-combined, which will take about 2 minutes.
2. Pour onto a piece of parchment paper or nonstick foil and let cool before serving. This will keep for at least a week...if it lasts that long!