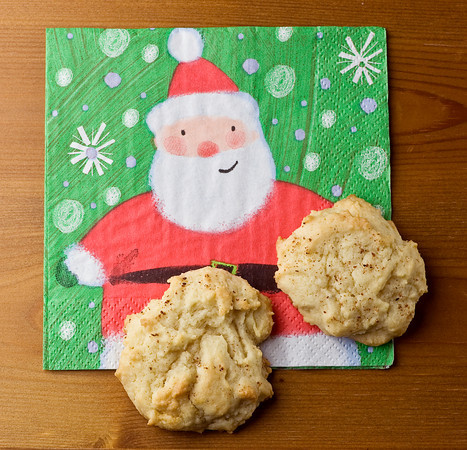 ½ cup unsalted butter, softened
1 cup sugar
½ teaspoon salt
½ scant teaspoon mace or nutmeg
1½ teaspoons vanilla extract
1 egg
¼ cup full fat eggnog
1 teaspoon baking soda
2 cups all-purpose flour
Line cookie sheets with parchment paper. Preheat oven to 350 degrees.
Beat the butter, sugar, salt, mace and vanilla extract together until fluffy. Mix in the egg and eggnog. Mix in baking soda, and then beat in flour until just combined.
With a standard (size 50) cookie scoop, scoop the batter and place on sheets 2 inches apart. Sprinkle dough very lightly with mace and bake for 10 minutes, or until golden around the edges. Let rest for 2 minutes on sheets then move to cooling rack.
{Please close floating ads before printing.}
---
Article printed from Framed Cooks: http://www.framedcooks.com