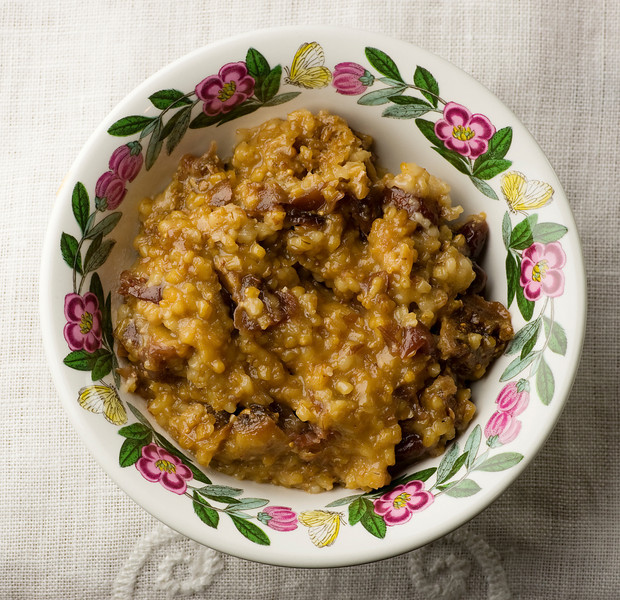 1 cup steel cut oats
1 cup dried cranberries
1 cup dried figs, cut in quarters
4 cups water
½ cup half and half
1. Combine all ingredients in a slow cooker and set on low. Cover and cook for 8 hours.
2. Stir and scoop into bowls. Pour warm milk over each serving.