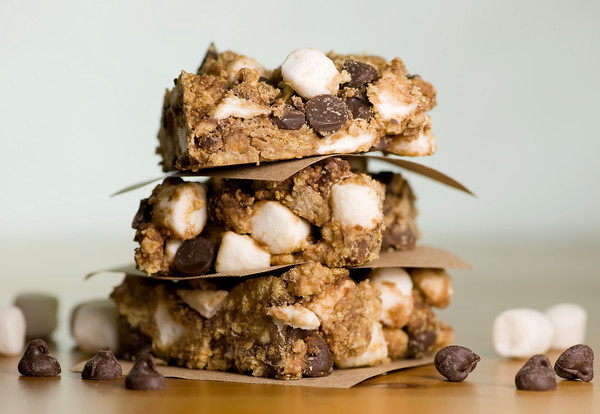 10 graham crackers, crushed (about 2¼ cups)
1½ cups mini marshmallows
¾ cups chocolate chips
1 stick butter
¾ cup sugar
1 large egg, beaten
1 teaspoon vanilla extract
1. Line a 9 inch square pan with foil, leaving some hanging over the sides,
and grease the foil with butter.
2. Mix graham crumbs, ¾ cup marshmallows and ½ cup chocolate chips together
in a mixing bowl. Set aside.
3. Melt the butter in small pot and stir in sugar, egg and vanilla.
Stir over medium low heat until slightly thickened. Cool slightly.
4. Add sugar mixture to graham mixture and stir well. Fold in remaining marshmallows
and chips.
5. Press mixture into pan and refrigerate for 30 minutes. Remove from pan using foil
overhang, cut and serve.
{Please close floating ads before printing.}
---
Article printed from Framed Cooks: http://www.framedcooks.com