White Chocolate Vanilla Ice Cream…Without The Ice Cream Maker!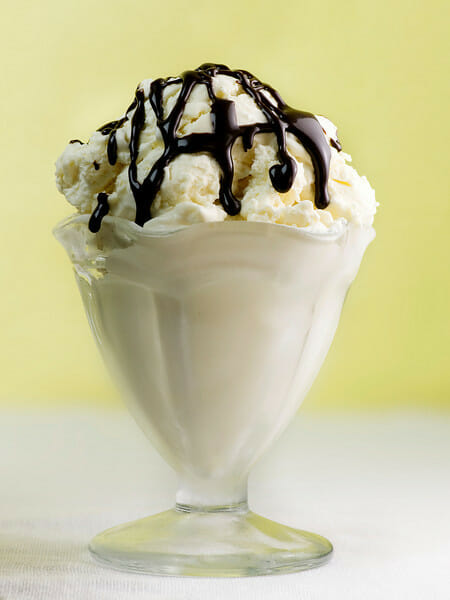 ½ cup sweetened condensed milk
1 ounce white chocolate chips
1 tablespoon vanilla extract
Pinch salt
¼ cup sour cream
1¼ cups cold heavy cream
1. Microwave condensed milk and chocolate chips in 30 second increments until chips are melted and smooth, stirring after each 30 seconds. Let cool, and then stir in vanilla, salt and sour cream.
2. Whip heavy cream on medium high speed until soft peaks form, 1-2 minutes. Whisk ⅓ cream into white chocolate mixture. Fold remaining cream in until well mixed and smooth.
3. Place in airtight container and freeze for at least 6 hours or up to 2 weeks.
{Please close floating ads before printing.}
---
Article printed from Framed Cooks: http://www.framedcooks.com