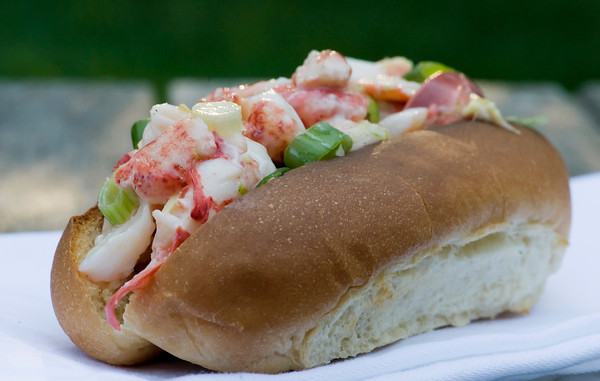 1½ cups cooked lobster meat
1 teaspoon grated lime zest
1 teaspoon fresh lime juice
1 teaspoon grated, peeled fresh ginger
1 tablespoon mayonnaise
1 scallion, white and green parts, chopped
Salt and freshly ground pepper
Two hit dog buns, toasted and buttered
1. Mix together the lobster, lime zest and juice, ginger, mayonnaise and scallion in a small bowl until well combined. Season to taste with salt and pepper.
2. Serve in a lightly toasted and buttered hot dog bun.