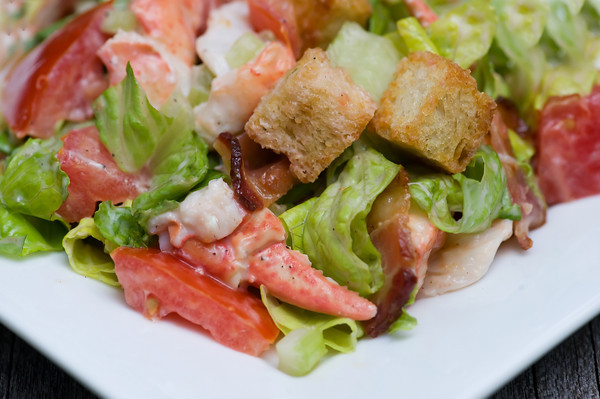 Two lobsters, cooked, shelled and torn into pieces
¼ cup mayonnaise
2 ribs of celery, chopped
freshly ground pepper to taste
One head romaine lettuce, torn into bite sized pieces
4 slices of bacon, cooked and crumbled
2 large tomatoes, sliced into bite-sized pieces
1 cup large croutons
1. Mix lobster, mayo, celery and pepper together.
2. Place lobster mixture in large bowl with all other ingredients and toss gently until well mixed.
3. Add your choice of dressing (if desired - we didn't use any) and toss again. Serve at once.