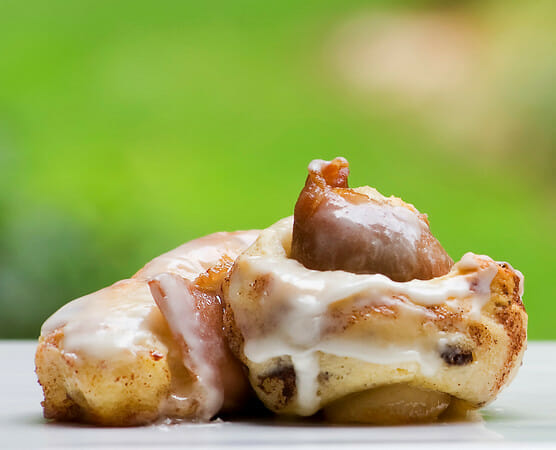 1 package refrigerated cinnamon rolls (the kind in the tube)
8 slices bacon (and if you like your bacon well done, cook it in the microwave for 1-2 minutes)
1. Preheat oven to 400.
2. Separate rolls and unroll into long strips. Lay one slice of bacon on top of each strip and roll back up, pressing the dough together as needed. Place on greased cookie sheet.
3. Bake for 15 minutes or until rolls are browned and bacon is cooked.
4. Spread frosting from dough package on top of rolls while still hot.
5. Stand back out of the way. These babies are best right out of the oven!
{Please close floating ads before printing.}
---
Article printed from Framed Cooks: http://www.framedcooks.com