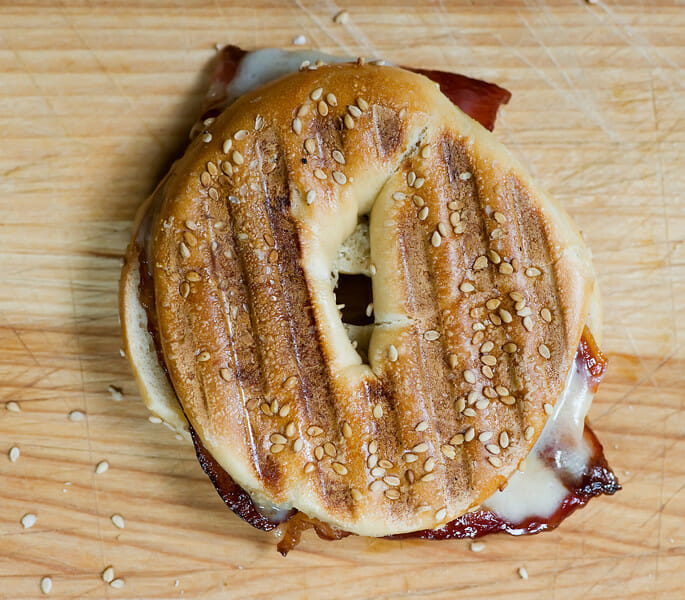 Bacon Cheddar Bagel Panini
Ingredients
1 sesame bagel, sliced in half
2 ounces sharp cheddar cheese, sliced thin
2 slices bacon
1/8 cup brown sugar
Directions
1. Preheat oven to 400, and line a baking sheet with foil. Cut bacon strips in half, lay on sheet and sprinkle with brown sugar. Bake for 10 minutes or until bacon is cooked to your liking.
2. Assemble bagel by putting cheddar on on bottom half. Top with bagel slices and then the top half of the bagel.
3. Grill in panini press until cheese is melted, about 2-3 minutes.