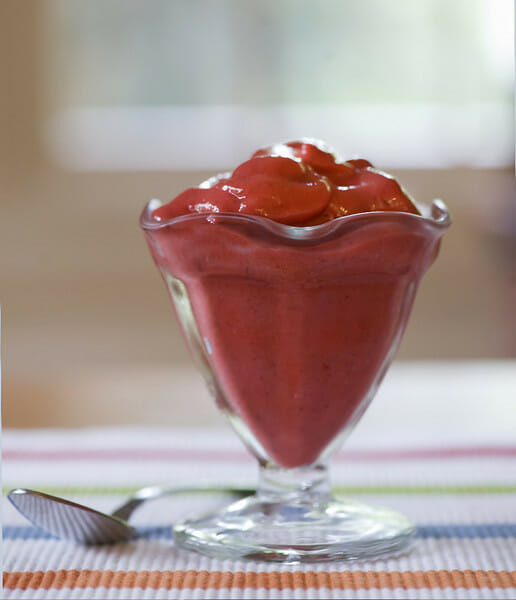 1 pint ripe strawberries, tops cut off
½ cup vanilla yogurt, any variety
2 tablespoons strawberry jam
1 tablespoon sugar
1. Lay berries on a cookie sheet in a single layer. Freeze until solid.
2. Place berries and all remaining ingredients in food processor and process until smooth. You may have to stop the processor and scrape the sides a few times to make sure all the frozen berries are processed.
3. Serve at once. It is amazing with a little fresh grated lemon peel on top, if you have any handy.