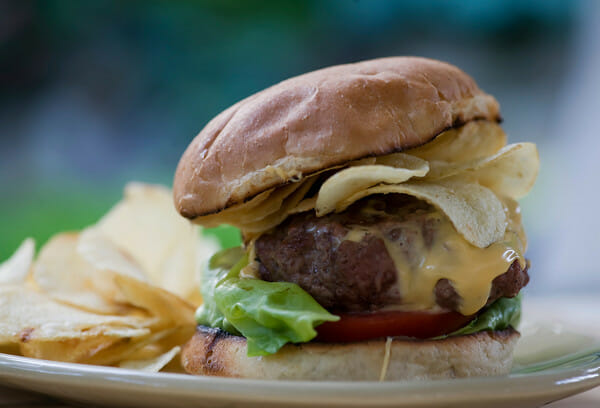 Last weekend I strayed a little out of my usual photographic territory. No cookies, no babies, no puppies…I photographed a car show. And despite pretty much not having any idea what I was doing, the pictures came out…not so bad.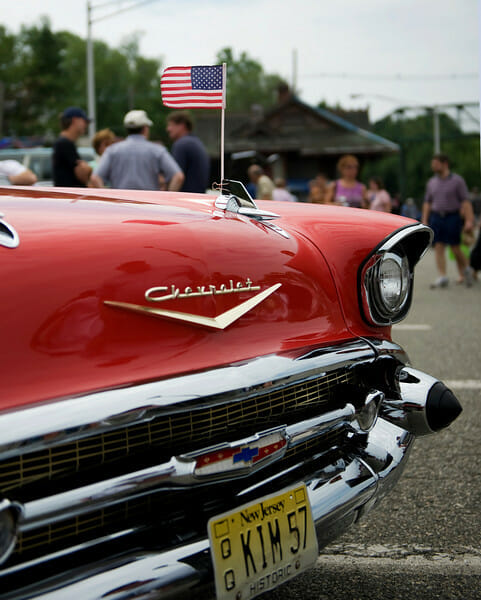 And so I did what I always do when I take a few not so bad pictures. I start trying to figure out how I can possibly relate them to something I have made for dinner, just so I can throw them up here on the blog.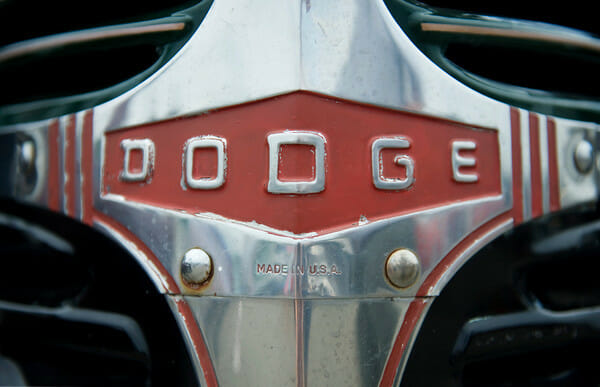 Now, when it comes to babies and puppies, this is not so hard. Anything that features the word dumpling is fair game for me to toss an adorable baby picture out there.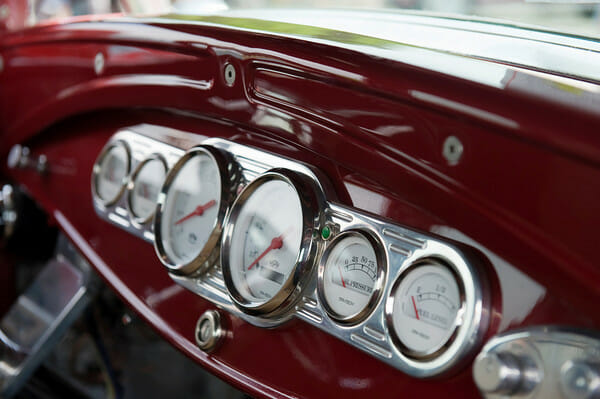 And as for puppies, well, I figure that just about everything in life can be related to a puppy in one way or the other.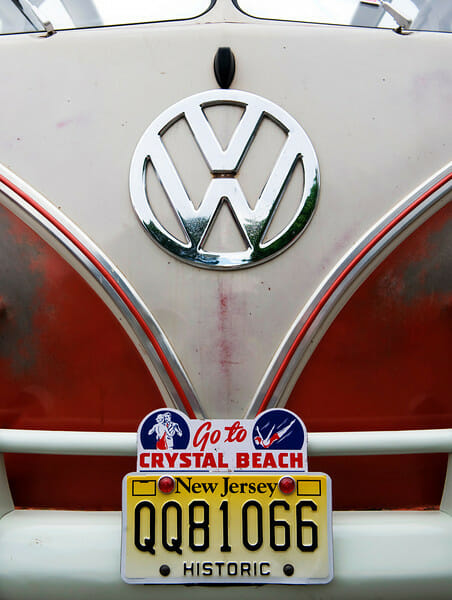 But cars? Hmm. I really had to scratch my head over that one. And then it came to me.Road food!
And what better road food than one of my favorite burger concoctions: The Crunchburger!! Which is basically your good old American cheeseburger, but instead of wasting time putting those good old American Wise potato chips next to the burger, you pile them right on top of the burger itself. It gives the burger a hugely satisfying crunch, along with a hit of salt, that is almost as good as grooving down the highway in your convertible.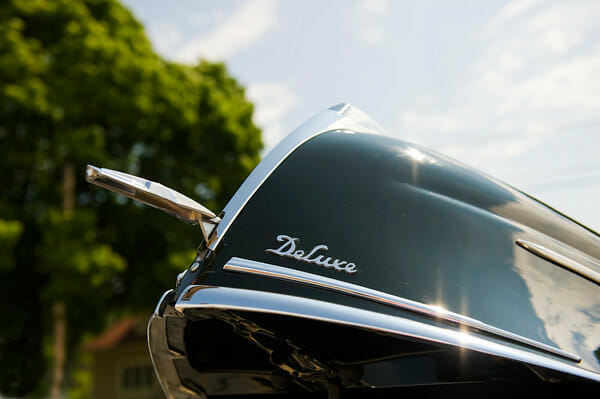 So there you have it — a great recipe and I managed to work my car show photos in there. Triumph!!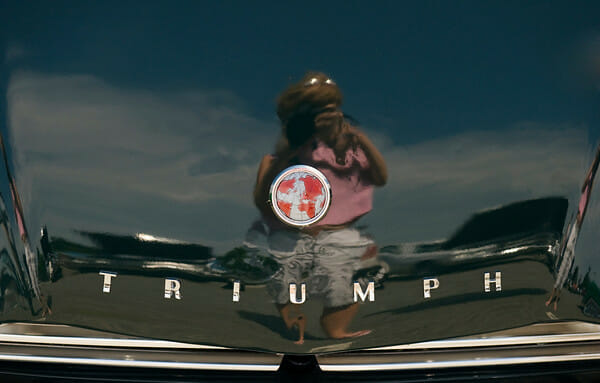 Now I have to figure out what to cook that will work with this wedding I just photographed…
Crunchburgers!, from Bobby Flay via Epicurious 
Print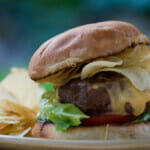 Crunchburgers!
---
Ingredients
1 1/2 pounds ground chuck (80 percent lean) or ground turkey (90 percent lean)
Kosher salt and freshly ground black pepper
1 1/2 tablespoons canola oil
8 slices American cheese, each 1/4 inch thick
4 potato hamburger buns, split; toasted if desired
4 slices beefsteak tomato
4 leaves romaine lettuce
4 slices red onion
Horseradish Mustard Mayonnaise
4 handfuls of potato chips
---
Instructions
Divide the meat into 4 equal portions (about 6 ounces each). Form each portion loosely into a 3/4-inch-thick burger and make a deep depression in the center with your thumb. Season both sides of each burger with salt and pepper.
Cook the burgers, using the oil and topping each one with 2 slices of cheese and a basting cover during the last minute of cooking.
Place the burgers on the bun bottoms and, if desired, top with tomato, lettuce, onion, and a dollop of horseradish mustard mayonnaise. Pile on the potato chips, top with the bun tops, and serve immediately.