Black Pepper and Lime Fries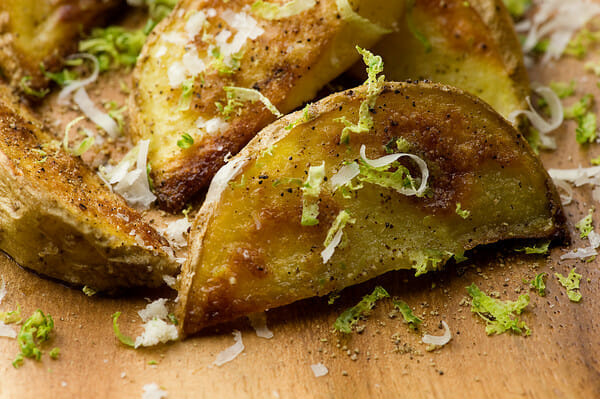 1½ pounds small potatoes, cut into wedges
3 tablespoons extra virgin olive oil
sea salt
freshly ground pepper
1 lime, zested and cut into wedges
⅓ cup Parmesan cheese, grated (with a microplane grater if you have one)
1. Preheat oven to 375.
2. In a medium bowl toss the potato wedges with the olive oil, about a teaspoon of sea salt and ½ teaspoon of black pepper. Arrange the potatoes cut side down on a baking sheet.
3. Bake for about 40 minutes or until golden brown.
4. When the potatoes are done, grind more pepper on top, drizzle with lime juice, sprinkle with lime zest and parmesan cheese and serve.
{Please close floating ads before printing.}
---
Article printed from Framed Cooks: http://www.framedcooks.com