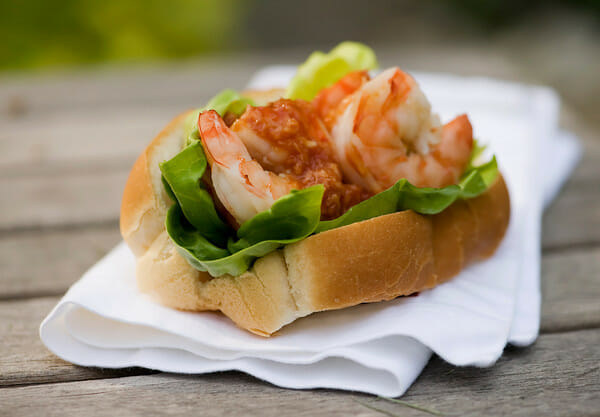 ⅓ to ½ pounds shrimp, peeled, cooked and chilled.
Bibb lettuce leaves
Hot dog rolls, lightly toasted and buttered
¼ cup ketchup
⅛ cup horseradish (or more to taste)
1 stalk chopped celery
1. Mix together ketchup, horseradish and celery
2. Line rolls with one lettuce leaf each
3. Place shrimp on lettuce
4. Spoon cocktail sauce over top.