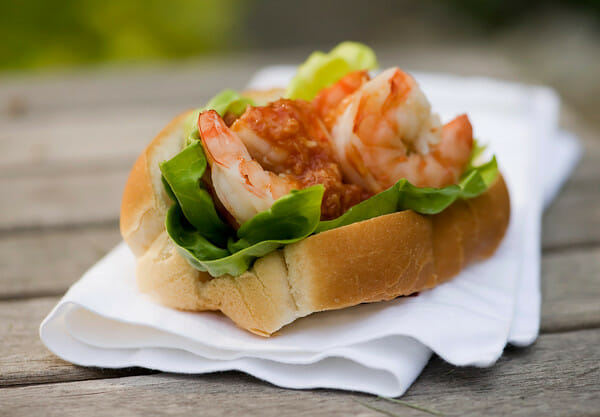 Okay, so if a shrimp cocktail and a lobster roll fell in love and got married and had a baby, it would look a little like this: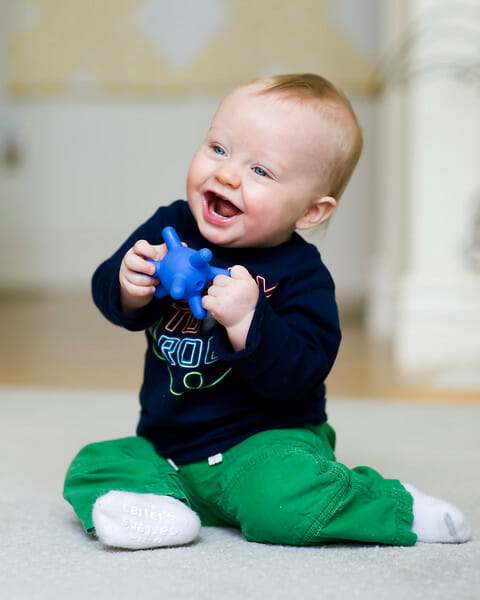 Wait, wrong adorable baby picture! Although he is pretty delicious-looking too…
Anyway, it would look like that first picture up at the top, which is basically the world's fastest and most satisfying supper on a warm Friday night. First of all, you need to get New England style hot dog rolls, which are those kind that are split down the top instead of split down the side. I have no idea why this makes them New England style — somebody out there please tell me? – but they work the best for these shrimp rolls. If you can't find them, go ahead and use the side-split kind, they will still taste just as good.
Next you boil up some nice peeled shrimp. Here is my usual pitch for buying your shrimp in bulk at Costco — they have the best shrimp anywhere, their prices are amazing, and once you have your Southern husband separate them into freezer bags full of normal-sized portions, you will have a freezer full of wonderful shrimp just ready for whatever shrimp recipe you want to make next, and you will sleep easier at night.
Anyway, boil the shrimp up until they are just cooked through — I usually throw them into a pot with enough water to cover, toss in a couple of spoonfuls of Old Bay seasoning, bring the whole thing to a boil and then turn it off as soon as it boils and let the shrimp sit in the hot water for about 5 minutes. Drain them and put them in a bowl of ice water to cool down.
Then mix up a batch of cocktail sauce – ketchup plus horseradish plus chopped celery. At this point you can decide if you want your shrimp whole, or if you would like to cut them up — either is fine. Now the assembly: open up your hot dog roll. Line with one leaf of Bibb lettuce. Fill with shrimp. Spoon cocktail sauce over. Serve with salt and pepper potato chips. Be this happy.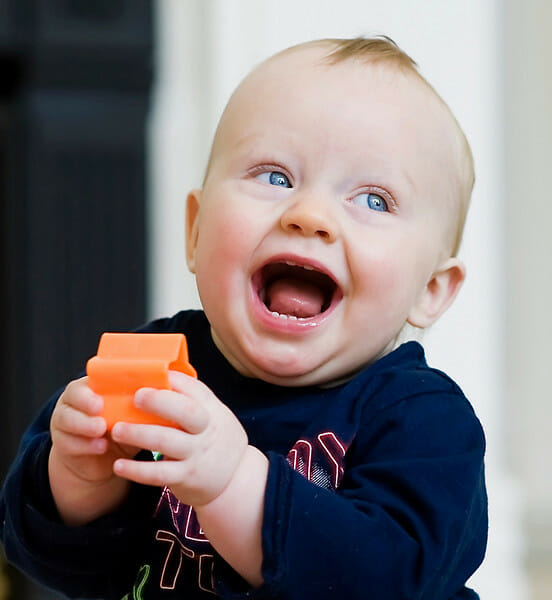 Here's the recipe.

Shrimp Rolls, adapted from Everyday Food 
Print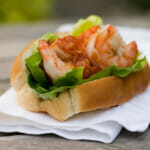 Shrimp Rolls
---
Ingredients
1/3 to 1/2 pounds shrimp, peeled, cooked and chilled.
Bibb lettuce leaves
Hot dog rolls, lightly toasted and buttered
1/4 cup ketchup
1/8 cup horseradish (or more to taste)
1 stalk chopped celery
---
Instructions
Mix together ketchup, horseradish and celery
Line rolls with one lettuce leaf each
Place shrimp on lettuce
Spoon cocktail sauce over top.