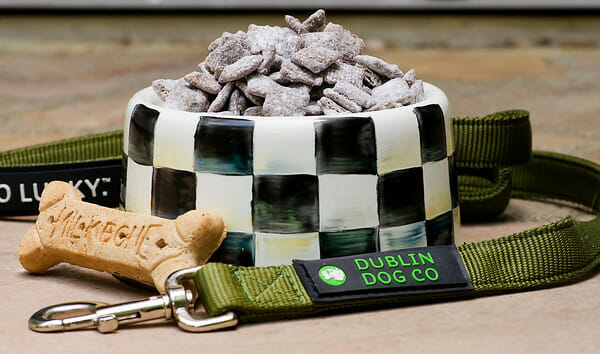 ½ cup peanut butter
¼ cup butter
1 cup chocolate chips
½ teaspoon vanilla
9 cups Chex cereal (Any variety. I used Wheat Chex)
1-1/2 cups powdered sugar
Place peanut butter, butter and chocolate chips in a microwave safe bowl.
Microwave for one minute, then stir to blend all ingredients thoroughly. Microwave an additional 30 seconds if not fully melted. Add ½ tsp. vanilla and stir well.
Put the Chex into a large bowl and pour the chocolate mixture over the cereal. Mix it up throughly, making sure all the cereal gets coated.
Divide the cereal mixture into two gallon-sized plastic zip-lock bags. Add one cup of powdered sugar to each bag and shake the bag gently until the cereal is well-dusted with sugar.
Spread the cereal on a cookie sheet lined with wax paper and refrigerate for one hour. Store in refrigerator in between servings.
{Please close floating ads before printing.}
---
Article printed from Framed Cooks: http://www.framedcooks.com