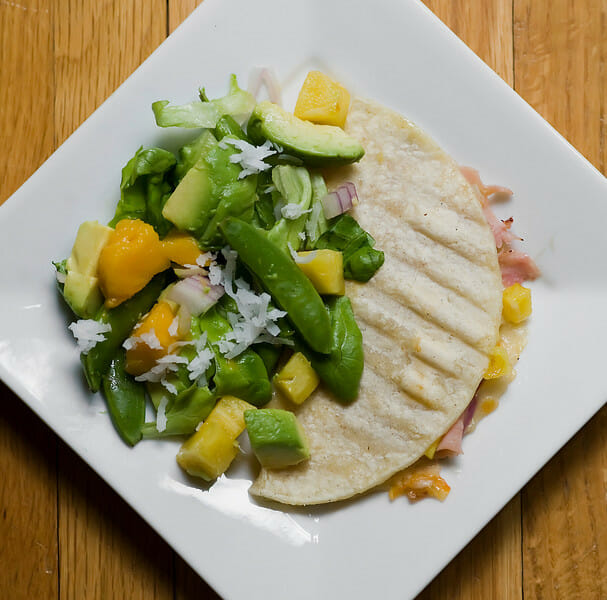 ¼ cup apricot preserves
2 8 inch whole wheat tortillas
4 slices ham
1 8 ounce can pineapple tidbits, drained
½ cup shredded mozzarella cheese
¼ red onion, thinly sliced
1. Spray frying pan with olive oil cooking spray and heat over high heat.
2. Divide apricot preserves over half of each tortilla. Top evenly with ham, cheese and onions. Fold tortillas in half.
3. Place tortillas in heated frying pan and reduce heat to meidum high. Cook for 2-3 minutes on each side until cheese is melted and tortilla is golden.
4. Cut tortilla into wedges and serve.