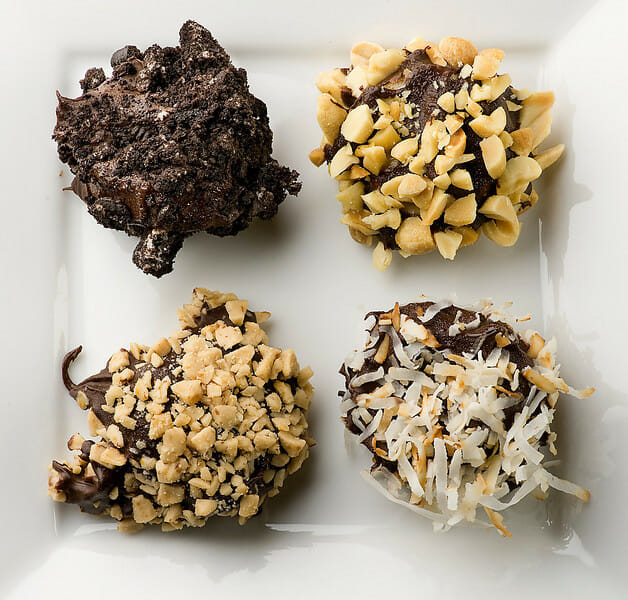 Oh, I love these little guys. Not only are they DELICIOUS, and not only do they feature fruit, so you can tell yourself they are just a little bit healthy, but they are also awesome for using up those bits and pieces that accumulate in your cupboard (if you are me, anyway.) You know what I mean – the last quarter cup of shredded coconut in the bag, the end of that package of mini-chocolate chips, etc etc.
Anyway, start with a bunch of bananas. I love bananas.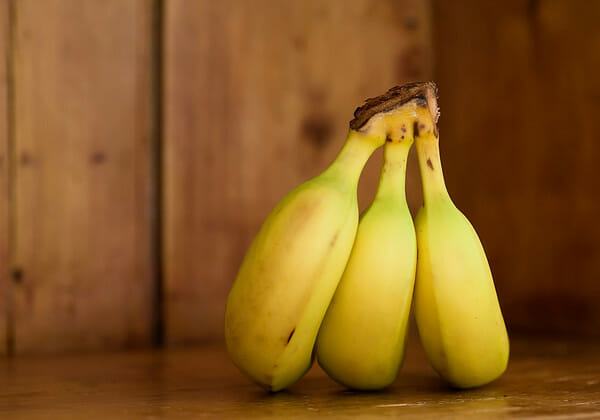 And melt up your favorite kind of chocolate. Milk, dark, bittersweet, your call. You could even use white chocolate if you are a white chocolate kind of person.
Then lay out little separate dishes of whatever sweet crunchy odds and ends you have on hand. You cut up the bananas into bite size chunks, dip them in the melted chocolate and then roll them in the coatings. In my case I used coconut (which I toasted for a few minutes first…)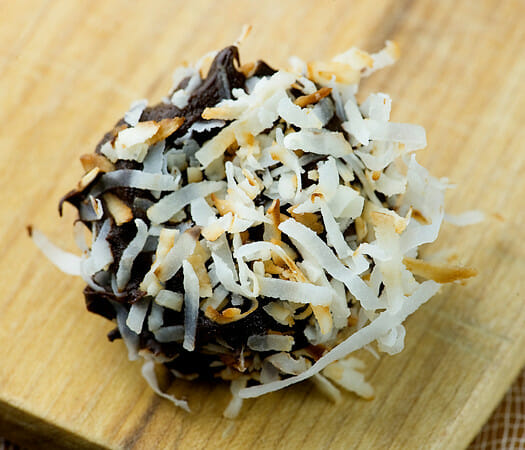 And chopped peanuts (sweet and salty, whoo-hoo!)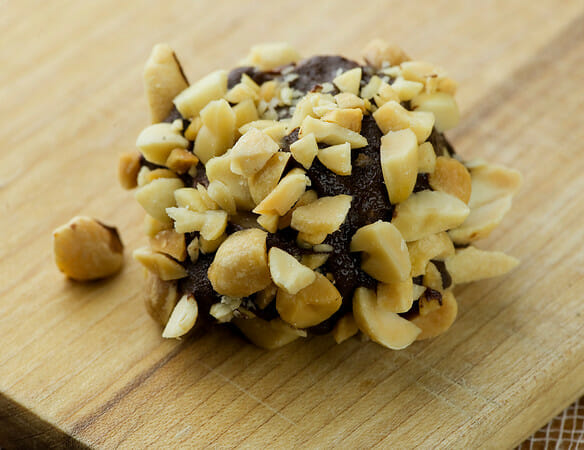 And the end of that bag of toffee bits that I was beginning to think I would have in my cupboard forever (can't even remember what I bought them for in the first place!)…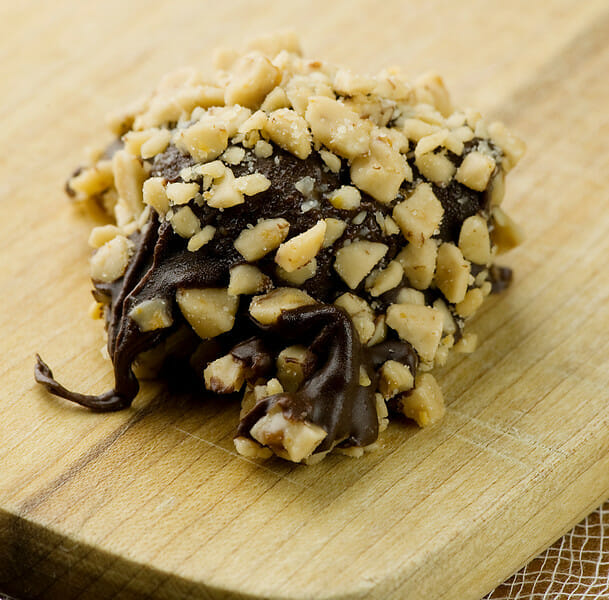 And my personal favorite, crushed Oreo cookies. This little banana bite isn't as handsome as the others, but man, did he taste good!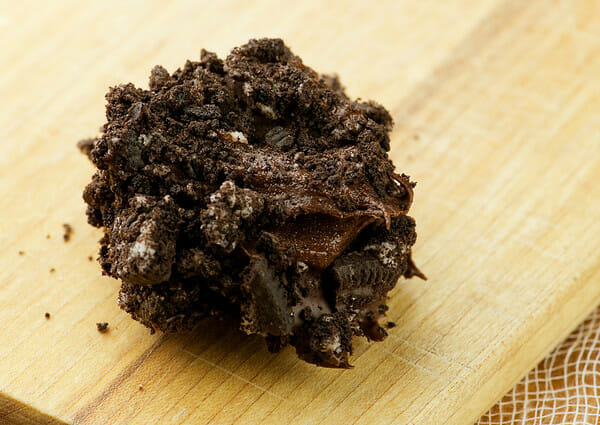 Pop them in the freezer for a few hours and that's it. Chocolate, bananas, and you cleaned up your cupboard. What could be better??
Banana Bites!, adapted from Bon Appetit 
Print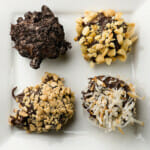 Banana Bites!
---
Ingredients
2 cups chocolate chips
2 tablespoons vegetable oil
Assorted toppings for coating bananas (such as crushed oreos, toffee bits, chopped Butterfinger candy bars, chopped salted peanuts, or toasted shredded coconut)
3 bananas, peeled, cut into 1/2-inch-thick slices
---
Instructions
Stir chocolate and oil in heavy small saucepan over low heat just until smooth. Let stand 15 minutes to cool.
Place each topping in separate shallow dish. Line baking sheet with foil. Arrange banana slices on foil. Using fingers, dip 1 banana slice in chocolate, coating completely. Shake off excess chocolate. Drop dipped banana in 1 topping. Using clean hand, sprinkle more topping over banana to coat; transfer to foil-lined sheet. Repeat with remaining bananas, chocolate, and toppings. Freeze until firm, about 3 hours, then serve.