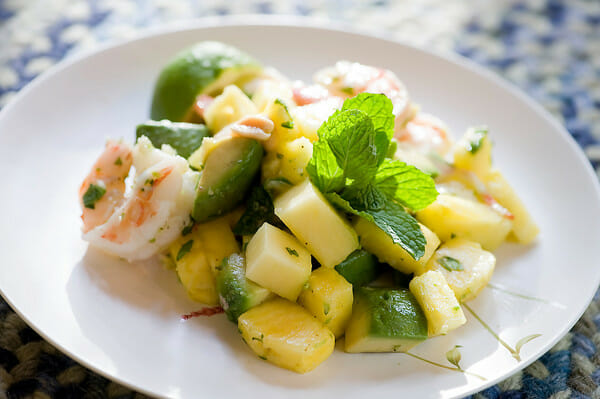 Here's the back story on this one. (You know I love the backstory).
Here are the main loves of my life.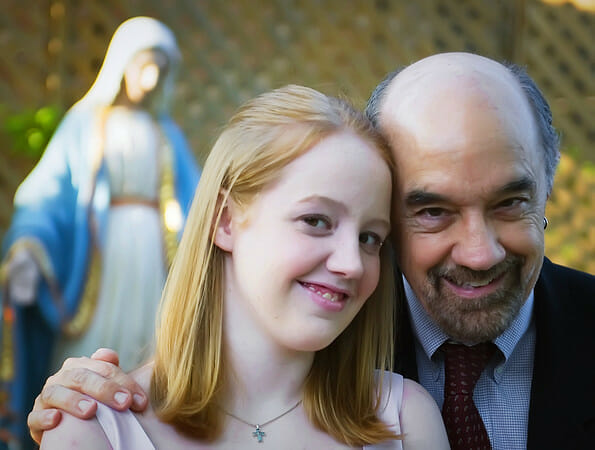 Aren't they the sweetest?
And this, God help me, is the other love of my life.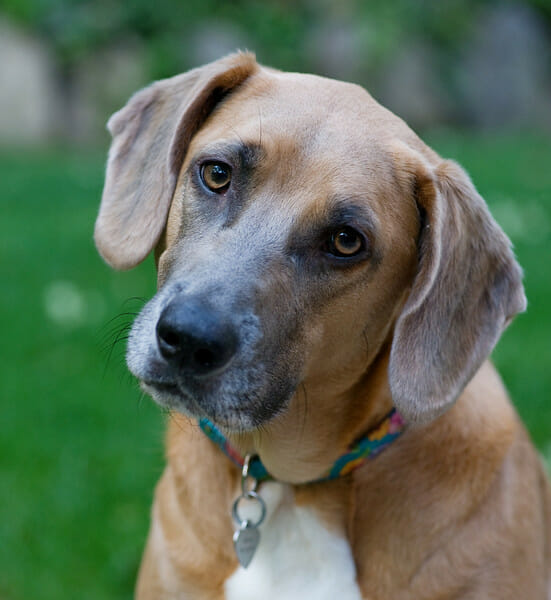 And I was pretty much living happily ever after with all three of them, thinking life couldn't be much better.
Yes, I know it is not right to fall in love with inanimate objects. But it plays all my favorite songs. It plays all my favorite movies. It lets me read all my favorite books…with a backlight!!! It shows off all my nine million pictures of chocolate chip cookies. And you can jazz it up with apps that tell you everything from where you parked your car at the mall to what to make for dinner when you have shrimp, pineapple and peanuts on hand and you just KNOW there's a good recipe in there somewhere.   For those of you who have one of these babies, there is an app called Epicurious for the low, low price of $Free.
And for those of you who don't have one, as far as I can tell all the recipes are also available on www.epicurious.com. Anyway, one of the first delectable recipes that caught my eye was this one for a salad of shrimp, pineapple, avocado and peanuts, with a jalepeno lime mint dressing. Yes please, and thank you. It was quick and easy and delicious in a fun, tropical, summer-is-almost-here kind of way.  So if you have discovered it already, get to downloading, and then try this delectable salad!
Print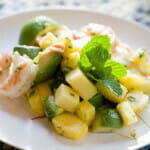 Asian Shrimp, Pineapple and Peanut Salad
---
Ingredients
Dressing:
2 tablespoons fresh lime juice
2 tablespoons fish sauce (such as nam pla or nuoc nam)
2 tablespoons olive oil
1 tablespoon sugar
1/2 cup thinly sliced shallots (about 2 large)
1 small jalapeño chile, thinly sliced
3 tablespoons (packed) fresh mint leaves
Salad:
16 peeled deveined cooked large shrimp with tails intact
6 ounces fresh pineapple, peeled, cut into 2×1/4-inch spears (about 1 1/4 cups)
1 large avocado, halved, pitted, peeled, coarsely chopped
2 tablespoons salted peanuts
1 lime, cut into 8 wedges (for garnish)
---
Instructions
For dressing:
Whisk lime juice, fish sauce, oil, and sugar in small bowl until sugar dissolves. Stir in shallots, chile, and mint.
For salad:
Toss shrimp with salt and pepper in bowl. Add pineapple, avocado, and dressing; toss to coat. Divide among plates, top with nuts, and garnish with lime wedges