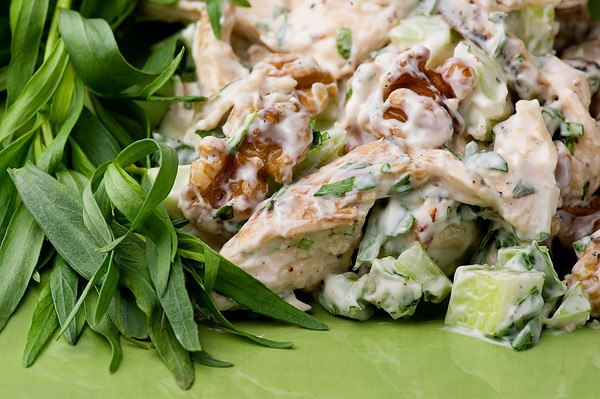 2 chicken breasts, cooked and torn into bite size shreds (I like to grill my chicken for this recipe, it gives the salad an even better taste!)
¼ cup sour cream
¼ cup mayo
1 celery rib, chopped
¼ cup walnuts
2 tablespoons chopped fresh tarragon (or ½ tablespoons dried, if you must.)
Salt and pepper to taste
1. Whisk sour cream and mayo together and pour over chicken.
2. Add remaining ingredients and toss well. You can serve cold or at room temperature.