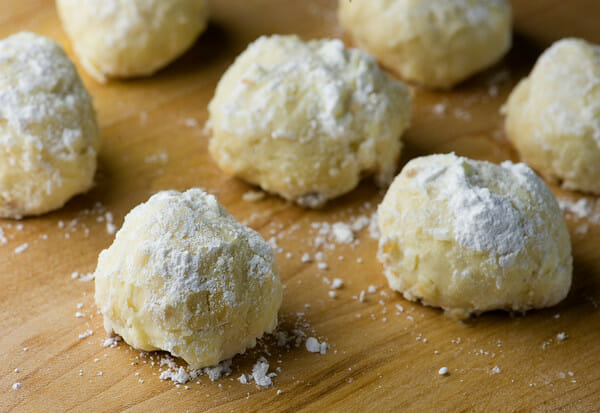 2 sticks unsalted butter, softened
¼ cup confectioner's sugar, plus more for dusting
2 cups all-purpose flour
¼ teaspoon salt
2 cups sweetened flaked coconut
Preheat oven to 350 degrees. In the bowl of an electric mixer, cream butter with ¼ cup confectioners' sugar until fluffy. Mix in flour and salt until they're just combined. Stir in coconut.
Roll dough into 1-inch balls; place 2 inches apart on a baking sheet. Bake until just starting to brown, 15 to 20 minutes. Roll the warm cookies in confectioners' sugar; let cool completely.