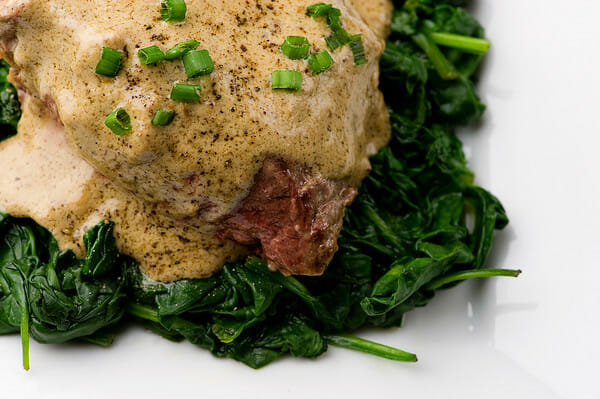 If you ask the Southern husband what his favorite steak recipe is, after he gets done telling you how there is nothing better than a plain steak with some fresh ground pepper cooked really rare on the grill, he will get around to saying Steak Diane. Whenever I tell him this is on the menu his face looks a little like this...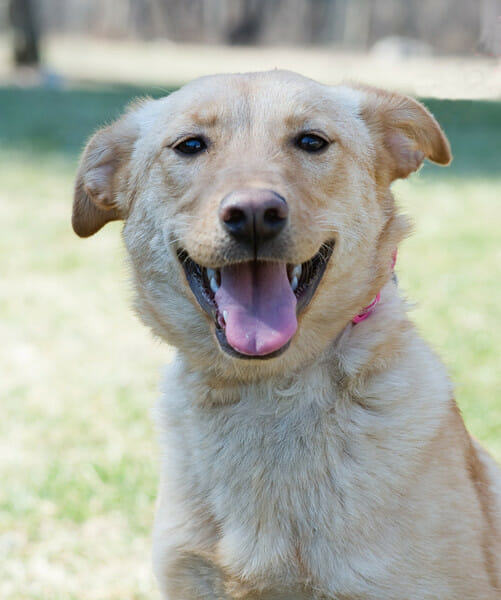 Only a little less furry. Actual faces have been changed to protect the innocent. Meanwhile, I did do my level best to figure out why this recipe, which is basically a tenderloin filet with an insanely delicious sauce of mustard, cream, Worcestershire sauce, shallots and a few other things, is called "Diane." I did some cursory research on Wikipedia and got some vague references to Diana, goddess of the hunt. Maybe she liked her dinner with a nice mustard sauce after a long hard day at the hunt? I have five friends named Diane (I just counted) and so many one of them will chime in and tell us. One way or the other, if you are looking for a drop-dead elegant dinner that is also pretty much as easy as they come, this is for you. I like to serve mine on a bed of baby spinach, but pretty much any plain side veggie will do. There are a ton of Diane recipes out there; this the best version I have run across...so far.
Steak Diane
Ingredients
2 6-ounce beef tenderloin filets
Salt and pepper
1 tablespoon extra virgin olive oil
2 tablespoons butter
1 tablespoon minced shallot or onion
1 teaspoon Dijon mustard
1 teaspoon Worcestershire sauce, or to taste
½ cup heavy cream or half-and-half
Lemon juice to taste, optional
Chopped fresh chives or parsley for garnish
Instructions
Flatten fillets until they are about 1 inch thick. Sprinkle with salt and a lot of pepper.
Add oil and tablespoon of butter to a medium skillet and heat over medium-high heat. Sear steaks on both sides just until browned, no more than 2 minutes a side. Remove to platter.
Add remaining butter to skillet along with shallot and cook, stirring occasionally, until tender, about 2 minutes.
Stir in mustard, Worcestershire and cream. Stir once or twice, then taste and add salt and pepper as needed.
Return meat and accumulated juices to pan. Cook, turning two or three times, until meat is done to your liking, just 1 or 2 minutes a side for medium-rare. Remove to a plate, and add lemon juice, if using, salt and pepper to the sauce as needed.
Spoon sauce over meat, garnish with chives or parsley, and serve.
Recipe adapted just slightly from The New York Times