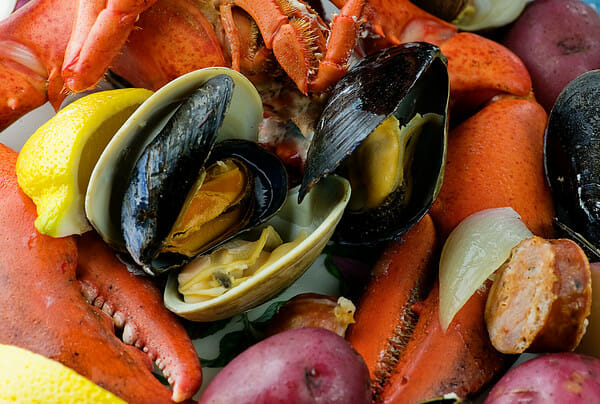 3 onions, peeled and quartered
8 garlic cloves, peeled and halved
4 lobsters
2 dozen clams, cleaned
2 pounds mussels, scrubbed
16 small red potatoes, halved
4 ears corn, husked
1 pound cooked sausage, cut into chunks
Melted butter for dipping
Lemon wedges for serving
1. In a very large pot, layer from bottom to top: onions, garlic, lobsters, clams, mussels, potatoes, corn, sausage.
2. Add 5-6 inches of water or chicken stock
3. Cover and cook over high heat for 20-30 minutes until lobster is red, clams and mussels are open and potatoes are tender. Serve with butter and lemon.